When it comes to the NBA, most of the glory goes to the players and coaches. However, behind the scenes is an invaluable team of professionals that work hard to keep NBA players in their best form.
Whether you hear about them or not, your favorite NBA stars depend on a team of trainers to help them stay fit and ready for the game. Basketball is an injury-prone sport and the last thing an athlete wants is to spend the entire season on the bench.
Athletic trainers not only help players stay in shape but also recover from injuries. So just how much do NBA athletic trainers make working for the NBA?
On average an NBA athletic trainer's salary will range from $55,767 to $56,200 per year.
However, this figure can vary depending on the franchise, the level of experience a trainer has, and how long he has been with a particular team. Experience and reputation are big factors in how much an NBA athletic trainer earns.
An NBA trainer who is just starting out will on average earn about $38,000 compared to a more experienced athletic trainer whose salary will be in the region of $41,000.
These rates keep increasing with experience and athletic trainers who have been in the NBA for 10 years or more make well over $55,000 per year.
How Does NBA Athletic Trainer's Salary Compare To Coaching Staff Salaries
Next to the players, head coaches are some of the highest-paid professionals in the NBA. At an average of $2 to $3 million per year, the salary of an NBA coach is well above an athletic trainer's salary which averages $55,767 per year.
However, this disparity is not unexpected since coaches play a more frontline role in the success of a team. The highest-paid coach currently, Gregg Popovich of the San Antonio Spurs earns $11 million per year.
Assistant coaches earn much less than head coaches with an average salary of $39,226 per year. This means that an NBA athletic trainer's salary can be higher than that of an assistant coach depending on their years of experience and the franchise they work for.
Notable NBA Athletic Trainers
While the average salary of an NBA trainer is approximately $55,767 to $56,200 per year, most trainers in the NBA earn a lot more than this since they have multiple income streams.
Some trainers also take on college and high school students by opening skills development camps and training camps.
You will also find athletic trainers who are brand ambassadors for brands like Adidas and Nike which also contributes to their income streams. Given all these avenues of income, it is not unusual for the most reputable trainers to make $1 million or more annually.
Some of the most notable trainers in the NBA include:
Ganon Baker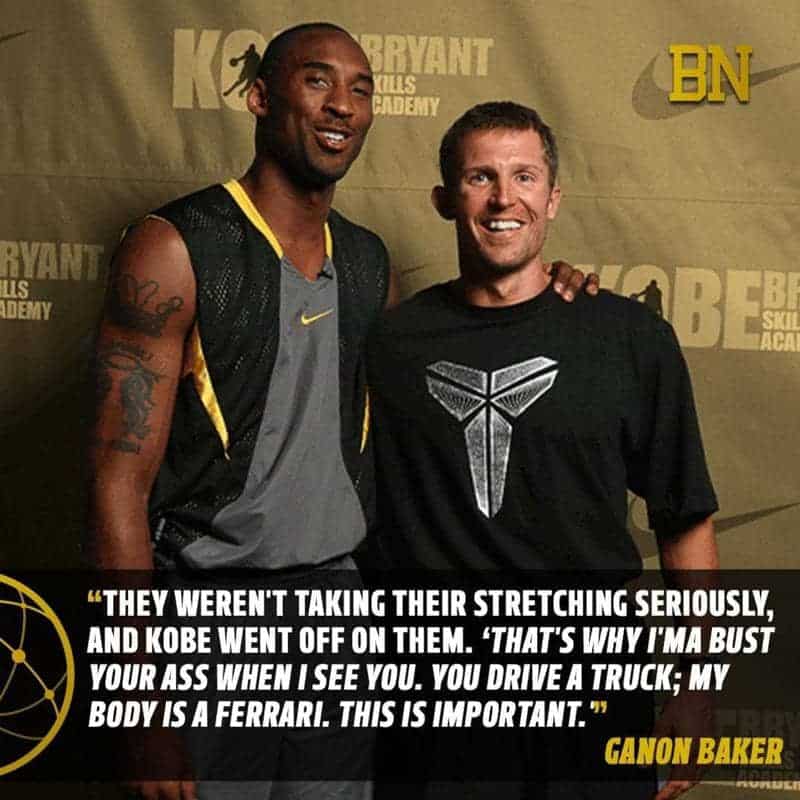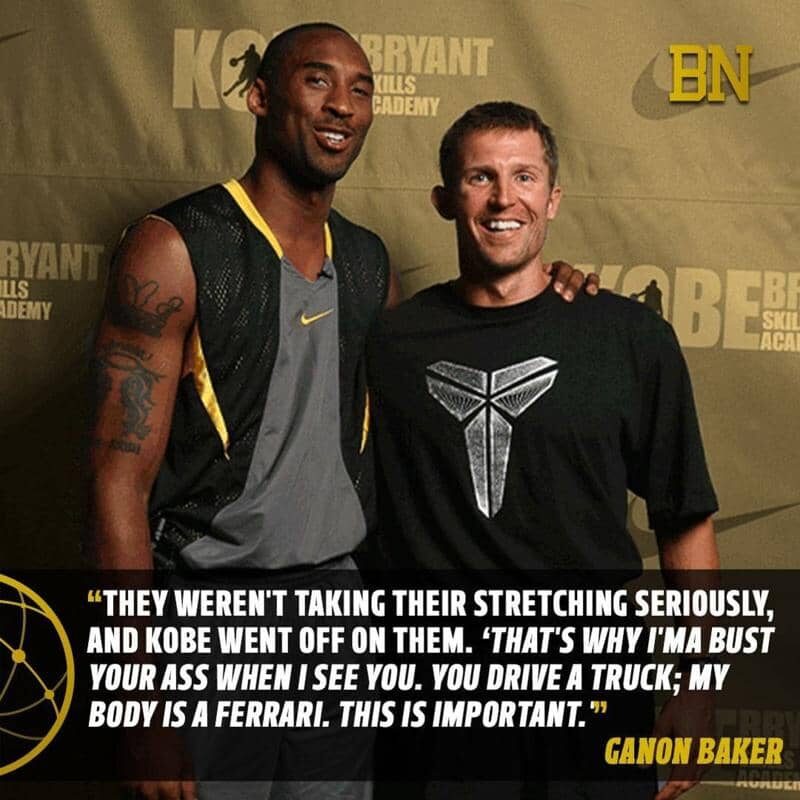 Baker is a world-renown athletic trainer who works with NBA players. Apart from the NBA, Ganon who runs Shake and Bake Basketball Services also trains college and high school athletes. He travels around the world teaching basketball and also acts as a professional skill development coach.
Alex Bazzell
Alex Bazzel is an athletic trainer for both the NBA and WNBA. He has worked with some well-known NBA superstars including Carmelo Anthony, Candace Parker, Trae Young, and Kyrie Irving.
He is currently said to have the late Kobe Bryant's daughter, Gianna on his roster. He works with basketball players of all ages.
Through his partnership with Carmelo Anthony Alex Bazell founded Through The Lens which offers online basketball courses and lessons taught directly by the best players, coaches, and trainers. All packages on Through The Lens showcase drills, mindsets, and on-court techniques.
Chris Brickley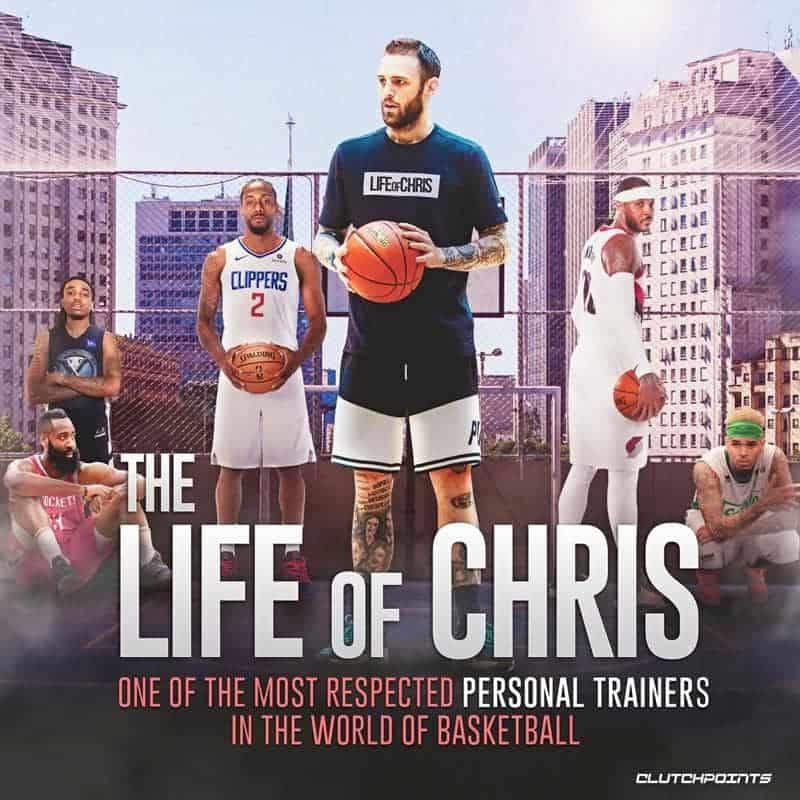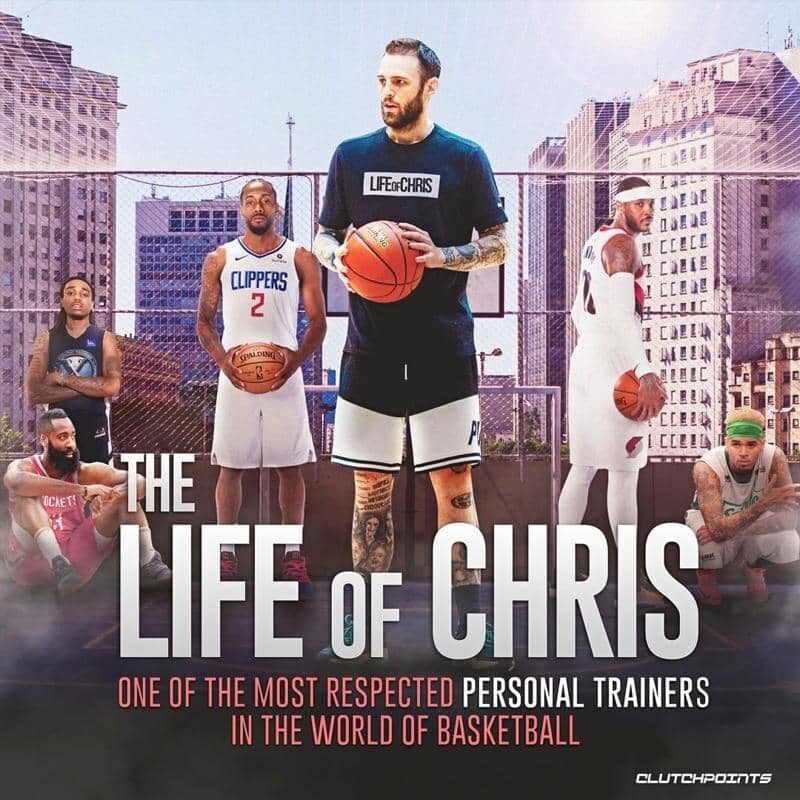 Chris Brickley started off his career in college basketball but has gradually made his name as one of the best athletic trainers in the NBA. Among the notable players that Chris has trained are Carmelo Anthony and Kevin Durant.
Apart from being an NBA athletic trainer, Chris Brickley is also a basketball influencer with a huge following. Chris Brickley is also a brand ambassador for Puma.
His sterling career has made him one of the richest fitness trainers and he is estimated to be worth $1.5 million.
James Clark
Another notable NBA athletic trainer is James Clark. James has established himself as the go-to trainer for NBA hopefuls looking to showcase their talent.
With current NBA stars like Ben Simmons of the Philadelphia 76ers, the Spurs' DeJounte Murray and the Celtics' Robert Williams having passed through his training, James has earned his stellar training reputation.
Jordan Lawley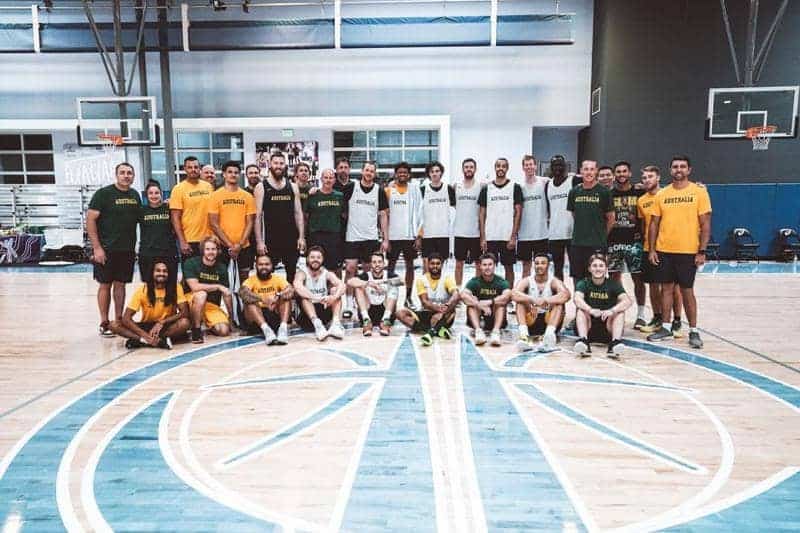 Jordan is one of the best NBA and WNBA athletic trainers. He is also the head trainer of the Asics Sports Facility in Irvine, California. Jordan runs several private training clinics for athletes of different ages.
Apart from his coaching and training work, Jordan has also developed a workout regimen for aspiring athletes in collaboration with other fitness gurus.
What Does an NBA Athletic Trainer Do?
For $55,767 to $56,200 per year, what exactly are the job responsibilities of an athletic trainer in the NBA?
Keep Players Fit and Injury Free
The primary role of an NBA athletic trainer is to ensure that players are fit and ready for the game. This means that the trainers are always with the team for both home and away games.
These health professionals are tasked with ensuring that the players are as healthy as possible so they can do what they do best; play basketball.
Injuries are a big problem for NBA players so it's no surprise that one of the most important roles of the trainer is to minimize the risk of injuries for the players.
Athletic trainers use techniques such as preventative flexibility programs and prehab programs to spot and prevent any weaknesses.
Such programs ensure that the player is in the best shape possible. Trainers also help prevent injuries by applying protective devices such as braces or bandages which also help to minimize the risk of injuries to the player.
Develop and Execute Rehabilitation Programs for Injured Athletes
Injuries can be a real headache for NBA teams especially when they lose key players for most of the season. Another important role that the athletic trainer undertakes is to rehabilitate players with injuries.
Trainers are charged with the responsibility of getting players back in playing form as efficiently as possible.
This means that any injured NBA player will work closely with an athletic trainer until they are completely rehabilitated. The care and recuperation of players who have been injured is largely the responsibility of the trainer.
Injuries like foot and thigh injuries, knee and hip injuries all require intense rehabilitation before the player can get back to their playing form.
For instance, Warrior's superstar and one of the splash brothers, Klay Thompson tore his ACL in the 2019 NBA Finals and had to miss the entire 2019/20 season.
Kyrie Irving of the Brooklyn Nets suffered an ankle sprain in June 2021 and have to sit out the rest of the 2020/21 season.
Every season, countless players have to take time off to deal with injuries. Helping them with the recovery process is therefore one of the most important jobs that an NBA athletic trainer has.
Also Read:
Recognize and Evaluate Injuries
Trainers work with team doctors in identifying and evaluating injuries. It is the job of the trainer to work with the physician to evaluate injuries and help determine when and if an injured player is ready to play again.
Athletic trainers are skilled professionals who are trained in evaluating injuries, assessing progress in terms of recovery and helping with the rehabilitation process.
Sometimes players may not be aware of the severity of their injuries and it is up to the trainer to recognize when a particular player has an injury that requires attention.
An NBA athletic trainer can easily identify injuries to the muscles, bones, tendons, or ligaments. They work closely with the team doctors, physiotherapists and players to ensure that any injuries are treated immediately to prevent further damage.
Provide First Aid or Emergency Care
During training sessions and games, NBA athletic trainers are on standby to provide emergency care in case of an injury. When a player gets injured the trainer is usually present to assess the injury and provide first aid.
Quick intervention is always important in ensuring that an injury does not get any worse so trainers are always at hand when players are training or playing. When an injury occurs one of the first people on the scene is usually an athletic trainer.
They work together with physicians and other healthcare professionals in providing treatment to the injured player.
Educating The Players
Athletic trainers need to maintain good relationships and constant communication with their players. This is because trainers have the responsibility of educating the players on how to stay healthy and fit.
The trainer walks players through preventing injuries, recovering from them and all other aspects of fitness.
It is therefore key that an NBA athletic trainer maintains good communication with the players at all times. For recovery and rehabilitation to occur properly and efficiently, the trainer and the injured player have to be on the same page.
Trainers help athletes understand how to best take care of themselves and what steps to take to support the rehabilitation program.
Ultimately the success of an NBA athletic trainer will largely depend on their ability to connect, motivate and educate the players on their health and fitness.
Keep Injury Records and Reports
A trainer writes reports on player injuries and keeps records of treatment programs. Part of an NBA athletic trainer's job involves handling reports.
The trainer reports on what injuries a particular player has or has had in the past, the rehabilitation program in place and any other details pertaining to player injuries. These records help teams keep track of the fitness record of the players and understand their injury history.
How to Become an NBA Trainer?
Working with NBA stars is a goal that many health professionals would aspire to. However since NBA trainers work with some of the best athletes in the world, the bar is set very high for these positions.
To become an NBA trainer, you need to be professionally trained in Sports training at bachelor's or master's level.
Once you have a Sports Training degree that is accredited by the Commission on Accreditation of Athletic Training Education, the next step is to get some hands-on experience.
Most athletic trainers in the NBA start their careers by interning for various sports organizations. These internships provide trainers with the opportunity to build up their experience.
You can take internships at sports leagues like the NFL or NBA to get you started.
The final step in the path to becoming an NBA athletic trainer is to take and pass the sports training licensure exam. Once you get a license you are now fully qualified to work as a professional athletic trainer in your state.
Currently in the NBA trainers are required to have a bachelor's degree in athletic training but the criteria may change to a minimum qualification of a master's degree in athletic training.
National Basketball Athletic Trainers Association
All NBA trainers are part of the National Basketball Athletic Trainers Association (NABTA).
This association was created in 1974 and serves as the umbrella body for all NBA athletic trainers.
This organization handles trainers issues like minimum qualifications required, pensions and any other issues that deal with the welfare of NBA athletic trainers.
Also Read:
Conclusion
In any sport, the players on the field are supported and surrounded by teams of professionals that help to make them who they are.
In the NBA, athletic trainers are the people who keep the players on and off the court fit and healthy. Any player who suffers an injury has to work closely with an NBA athletic trainer to get back in the game.
With stringent minimum qualifications required, jam-packed schedules and plenty of injuries to contend with, NBA athletic trainers earn every penny of their $55,767 plus annual salaries.