For many basketball lovers, becoming a general manager for a National Basketball Association is the golden ticket. Besides significant remuneration, you control all the wheeling and dealing that surrounds players as the GM.
However, snagging that lucrative position means you have polished your portfolio to a gleam seeing a there are only 30 teams in the league. How does one become an NBA GM, seeing as only a similar number of slots are available worldwide?
What Does an NBA GM Do?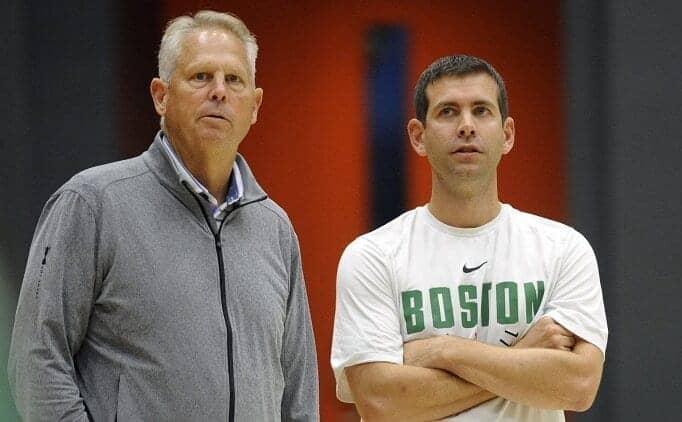 First, an NBA GM is the team's president and must know everything about basketball, acting as a bastion of know-how for the organization. A competent GM knows the game's workings, plus the politics of player acquisition, which go beyond understanding the rules and regulations.
The NBA team GM is aware of how business is transacted within the national league and excels in the industry's high-pressure scenarios. A strategic organizer and motivator, the GM handles the often flamboyant player personalities to earn the team and the league's respect.
When seeking to become an NBA GM, you must be an adaptable and flexible person with people skills that grade above a regular basketball fan's.
You'll also need excellent management expertise since your schedule of everyday responsibilities is tight. Besides overseeing the coaching staff, duties like game preparation practice, contract negotiations, and player scouting will keep you on your toes.
What Qualifications Does One Need to Become an NBA GM?
When an NBA team is presented to the world, people only see the players and their coaches, but behind and above all that is the GM. An NBA GM position is the most essential in keeping the team together, well-coordinated, and replenished with winning members.
A GM for any NBA team must have a university degree in sports management, business administration, or marketing. Advanced qualifications like a doctorate in human performance, master's in sports medicine, or Ph.D. in kinesiology will make your resume more appealing during the cutthroat review process.
Besides that, you'll need sound connections from strategic NBA stakeholders plus a reputation through the ranks for transparency, trustworthiness, and passion for the game. Many NBA GMs are either former players or coaches who have developed relationships and are excellent character judges.
Which Skills Do NBA Teams Look for In a Prospective GM?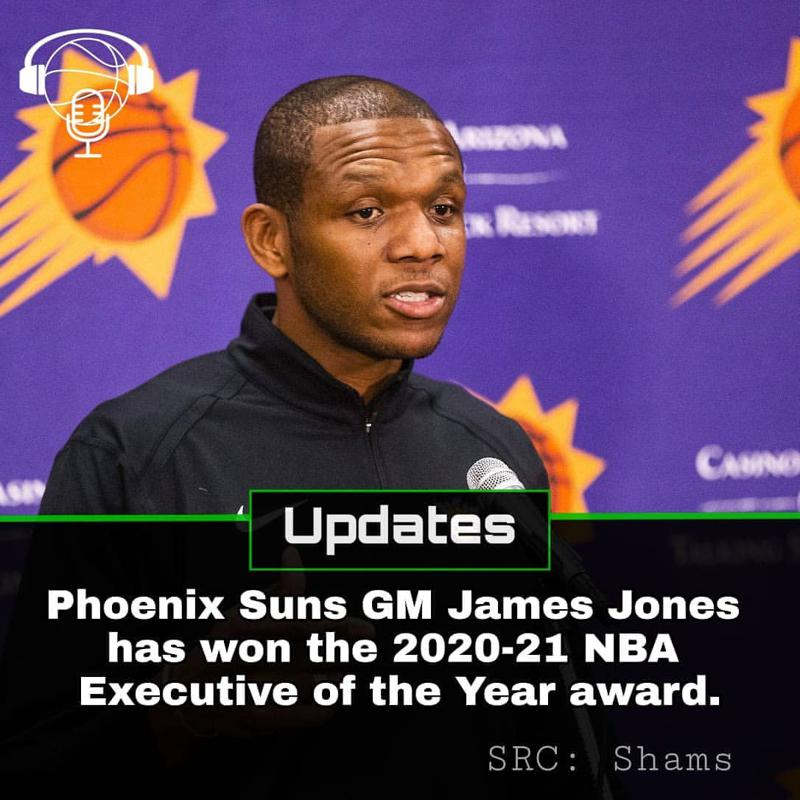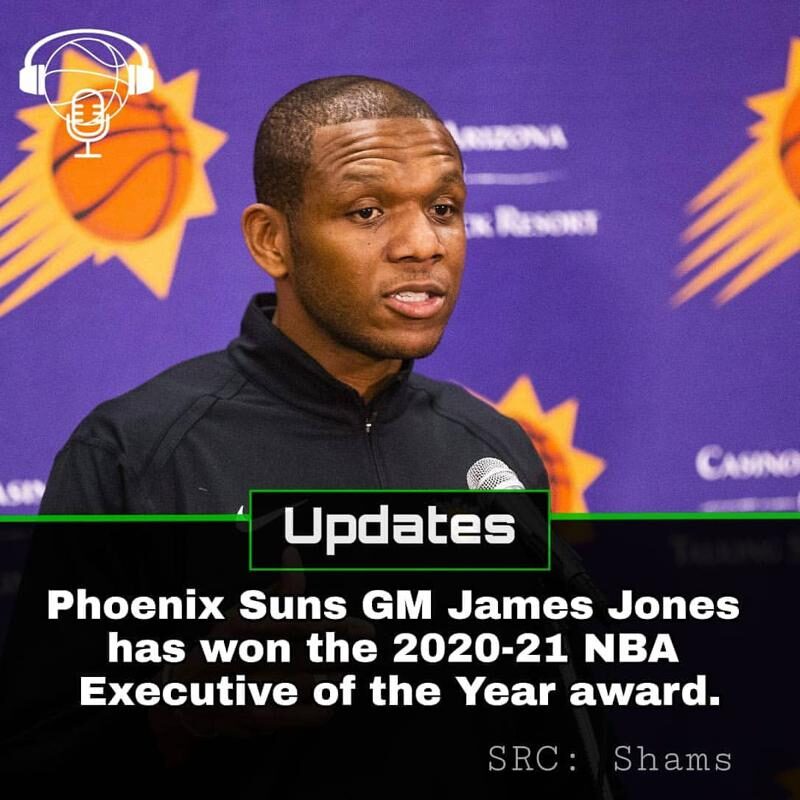 Becoming an NBA GM doesn't follow a strict order of circumstances, and there is no sure-fire set of skills that can guarantee these contested positions.
Although a background in sports management, particularly basketball, is necessary, you could have earned your stripes in a different industry segment.
The common denominator for NBA GMs is the passionate, undying love for the game. You must be willing to put in your all on accession, working crazy hours or number of days to achieve the desired championship outcomes.
After all this, the rewards are substantial, seeing as NBA general managers enjoy annual salaries ranging from one to three million dollars.
A Day in the Life of an NBA GM
Becoming GM for your favorite pro league team may sound like a tall order, coupled with the prospect of long working hours, which means time away from family.
NBA GMs work through the nights long after the game ended to keep all aspects of the organization running smoothly.
A day in an NBA GM life involves looking into profits, managing rosters, hiring and firing, and making all the corporate or public appearances.
Winning While Making Profits
A GM for a major league NBA team must be financially responsible, and some owners can weigh heavily on your case when it comes to spending.
NBA teams generate profits through ticket sales, merchandising, and media contracts, while money has to be spent on player acquisition, wages, and venue upgrades.
Paying close attention to your team's expenditure will mean keeping a tight leash on the purse strings. Maintaining profits after expenses are deducted from earned revenues keeps NBA GMs from signing expensive player contracts or doing unnecessary renovations.
Managing the Roster Is Your Most Essential Duty
Creating a winning team means assembling a group of people with skill sets complementing each other. An NBA GM doesn't need to have a roster full of star players and world-class coaches, but they must seek specific skills, and sometimes that calls for cutthroat negotiation.
Your roster must be constantly tweaked to maintain and maximize team effectiveness, working closely with the head coach on transactions. The manager identifies underperformers, letting them go to make room for a higher skill or dedication level.
Are you the Team's Office Manager?
An NBA GM is responsible for the coaching staff, hiring and firing the head coach and assistants as per the agreed parameters of expectation. You must also keep your team's accounts, statistics, or any other aspect in good health by sourcing for sports-savvy professionals.
Be Presentable in Front of an Audience
As a GM for an NBA team, you are the ultimate mascot, and while working from team headquarters, you'll be called upon to make public appearances for press conferences or media events. You must be informative and personable on such occasions since your conduct reflects positively or negatively on the entire team.
How Does One Become an NBA GM?
In this regard, we have several people we can learn from;
First is Milt Newton, an Assistant GM at Milwaukee Bucks. Newton's path is typically traditional. He is a former professional player of Belgium and Australia having risen from winning the 1988 NCAA Championship and playing at the basketball team at Kansas.
We can all say that he had his eyes on the price. Once his playing career came to a stop, he became a scout for the Philadelphia 76ers and networked his way through the organization.
He landed at USA basketball and later found his path to NBA front office as the Washington Wizard's VP of Player Personnel. A decade went by and he became General Manager with the Minnesota Timberwolves until 2016. He confidently holds his position as Assistant GM at Milwaukee Bucks as of now.
Another Big-Wig in the managerial post is Golden State Warriors' GM, Bob Myers. He is legendary for the recent reigning dynasty of the Golden State Warriors. His journey started out at UCLA as a walk-on, earning a scholarship and winning an NCAA title in 1995.
Upon completing college, he worked as an intern at Arn Tellem, became a VP of SFX Sports. In 2011, the Golden State Warriors promoted Myers to Assistant GM when he led them to the most successful year in three decades.
The team came first in 2015, 2917, and 2018. We can now understand why he is the current GM of the Golden State Warriors.
Daryl Morey
We all have heard of Daryl Morey, the former GM of Houston Rockets or maybe, we should hear about him now. He did not have a sports history as a player or a coach before becoming one of the most sought-after managers of all time.
He has a background in statistics and analytics. Having graduated from Northwestern and receiving his MBA from MIT Sloan School of Management, Morey began his career as a sports consultant. The Bolton Celtics took his expertise as a Senior VP of Operations soon after.
After three years at Celtics, he made his way to Houston Rockets as a GM in 2006, boasting a successful 14-year tenure with the team.
Getting Your Foot in the Door to Become an NBA GM
The world of competitive sports is a fast-changing and evolving one, an attribute leading NBA teams to seek new GMs' fresh inspiration. An NBA GM may not be the top decision-making organ in many teams, but your position significantly impacts players, coaches, and other team staff.
For instance, you can begin your journey in becoming an NBA GM by obtaining the desired academic qualifications before joining a first or second-tier team as an intern.
From early on, be selective of employment opportunities or positions that will ultimately complement your prospective managerial portfolio.
In the eyes of your team's fans, the GM falls somewhere between the coaches and the players; as such, you're the target of criticism. Although sometimes it's not glamorous, your efforts are rewarded when you see the team winning, profits rising, and everyone happy.
Strategies by which you can become an NBA GM include;
Playing in the NBA: As a player, you'll be well placed to learn the ins and outs of the game while building the requisite connections that will see you become GM.
Obtaining Advanced Academic Qualifications: An NBA management career can be parlayed with advanced business, sports, or law qualifications. The skills and competencies MBA or Ph. D. holders display are marketable incentives that can serve you well when negotiating contracts or handling collective bargaining issues.
Learning All About the Game: To better complement the skills your team's player's display, you must gain a deep understanding of competitive basketball. Being a master in your field, alongside working hard, is a recipe that many NBA GMs employ for success.
Excell in Scouting for Talent: A long, fruitful NBA GM career hinges on the ability to spot and acquire stellar talent. Use your collective bargaining skills and superb judgment skills to obtain performers that are guaranteed to take your team from the bottom of the table to the league headliners.
Responsibilities of a Basketball Team Manager Enroute to Become an NBA GM
Preparation is vital to winning or retaining an NBA title, and the GM is responsible for honing player's skills until they're more than ready for game day. Some of the aspects of preparation that are on the forefront of any basketball team manager's mind include;
Player Practice Sessions
Practice is synonymous with drills and game sets, where participants are put through the paces while their athletic conditions are being monitored.
The team manager selects practice locations, preps the court with equipment or water, and participates in the play drills. An NBA GM will assist the coach in working with players who require extra attention, could be with their dribbling or passing skills and playing under pressure.
Tapes of the Games
Not all of your coaching staff or players will be present during games, and the video coverage of such events is vital for training purposes. Practice will involve watching these tapes that the team manager is responsible for maintaining, and coaches can analyze team players whose skills need polishing.
An NBA GM sources scouting film or footage where players can study the game of an opposing team that's to be played with in the future. Before meeting with a rival NBA team, managers will obtain videos of their previous games to learn their game strategies or skills or their players.
Keep the Count
During the games, a basketball team manager takes note of every player's statistics, including assists, turnovers, points, and ball possession. This data is essential in gauging a team's players' performance, and the coaching staff will use the information to work with such a player during practice.
NBA GMs often have staff specializing in statistics or sports health professionals who closely follow every player's performance. A progressive GM can delegate these duties while overseeing every aspect of the enterprise, including working with third-party subordinates such as player agents and team sponsors.
Final Thoughts
If the sky is the limit for you, nothing should keep you from attaining your dream of becoming an NBA GM. All current and past NBA managers are connected to basketball from the hip, having spent decades within the industry in various placements.
As the executive head of your NBA team, players, coaches, owners, and fans rely on your capabilities for which you must prove your mettle and earn your lucrative keep.
Your basketball background, academic qualifications, skills, and competencies you've picked along the way could be something an NBA team is desperately searching for.