When you think of the term "brick", you're probably conjuring images of clay blocks used for building constructions. But a brick is also a common term used by basketball players and fanatics, referring to laughably bad missed shots.
However, not all missed shots are considered bricks, so we'll be explaining exactly what makes a brick shot a brick shot. We'll also be sharing the most bricklayers in NBA history and some funny basketball brick memes, so be sure to stick around!
What is a Brick?
A brick is a slang term for a missed shot where the ball hits the rim or backboard and has zero chance of going into the basket.
When is a Brick Considered a Brick?
A brick is different to your average missed shot. For one, a brick misses to the point it knocks against the rim with a deafening "clank" noise. Secondly, a brick shot can hit the backboard instead, missing the rim by a landslide.
That said, occasionally bricks are considered bricks based on the amount of times a player misses shots, rather than a single bad shot. Steph Curry is a prime example of this. Despite being one of the best three-point shooters in basketball, he's known for missing shots when he goes 1-11 during a match.
Additionally, some players can have an excellent field goal percentage but be prone to laying bricks at the foul line or three-point line. Shaquille O'Neal is one of these players. He's one of the worst foul shooters in history with a foul shot percentage of 52.9%, but his overall field goal percentage is close to 59%.
Considering Shaq averaged 16 shots each match during his career, that's a pretty impressive statistic.
Most Notable Bricklayers
While everyone can majorly scuff up a shot, there are some players who are known for their poor shooting skills. Here are some of the most notable bricklayers in NBA history.
Russell Westbrook
With his incredible speed and strength, Russell Westbrook was difficult for any opponent to guard. That said, his career three-point percentage is only slightly above 30%.
His three-point average for the 2020-2021 season is just 31.5%, which is pretty dire, but it's an improvement on his 2019-2020 three-point average which was just 25.8%.
Bizarrely, his free-throw career percentage is much better, clocking in at close to 80%.
Shaquille O'Neal
Shaquille O'Neal was a force to be reckoned with on the court, and he was one of the most powerful players in NBA history. He was involved with fourteen all-NBA teams, fifteen All-Stars, and earned himself four NBA titles and an NBA MVP award. Not too shabby, right?
However, as we mentioned earlier, Shaq had an average foul shot percentage of 52.9%. For the duration of his career, he averaged almost 10 free throws each match, and only made slightly
above half of them.
Ben Wallace
Ben Wallace's percentage from the free-throw line is not a pretty sight, coming in at 41.4%. Despite his atrocious free-throw shooting statistics, he was a pretty good player.
He made five All-Star teams, won Defensive Player of the Year four times, and even earned himself two rebounding titles on his journey to becoming an NBA champion back in 2004. He just wasn't the best or even decent at landing shots.
Chris Dudley
Chris Dudley was known for being a tough, burly player in the 80s and 90s. But he was also known as being arguably the worst shooter in NBA history, and it's clear to see why.
He had a career free throw percentage of a measly 46%. Throughout some of his years in the league, his percentage was around 35%. At one point, it even dropped to 30%.
Funny Basketball Brick Memes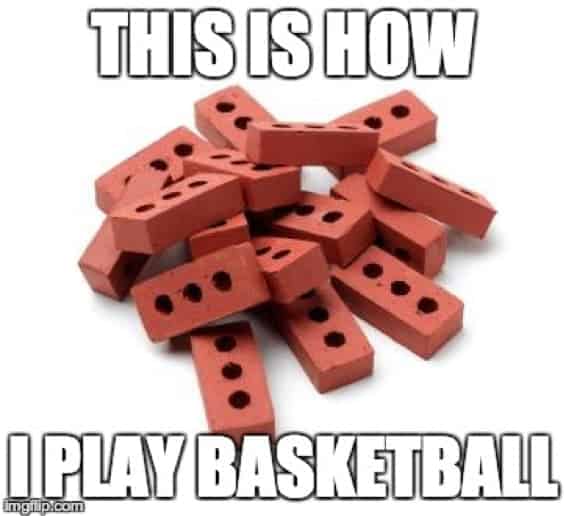 Everyone can have a bad day at the court, but some of us are pros at laying bricks.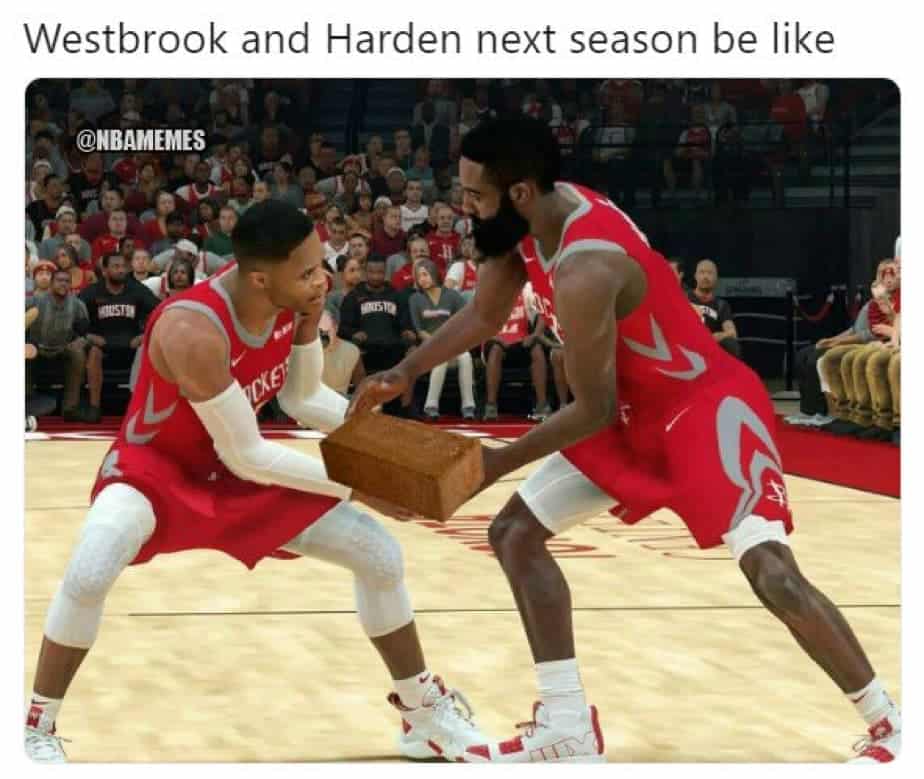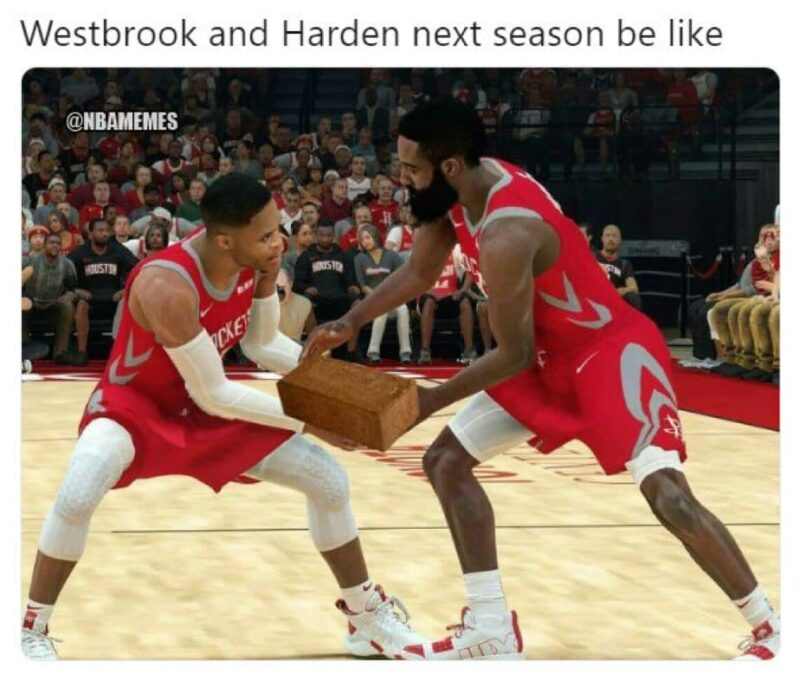 Two professional bricklayers battling on the court!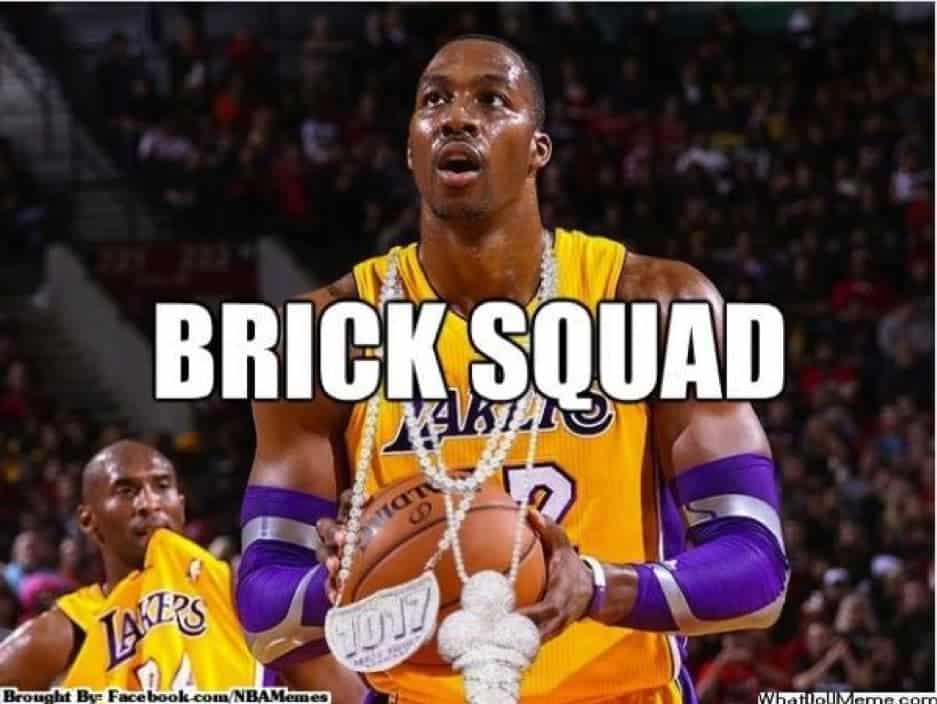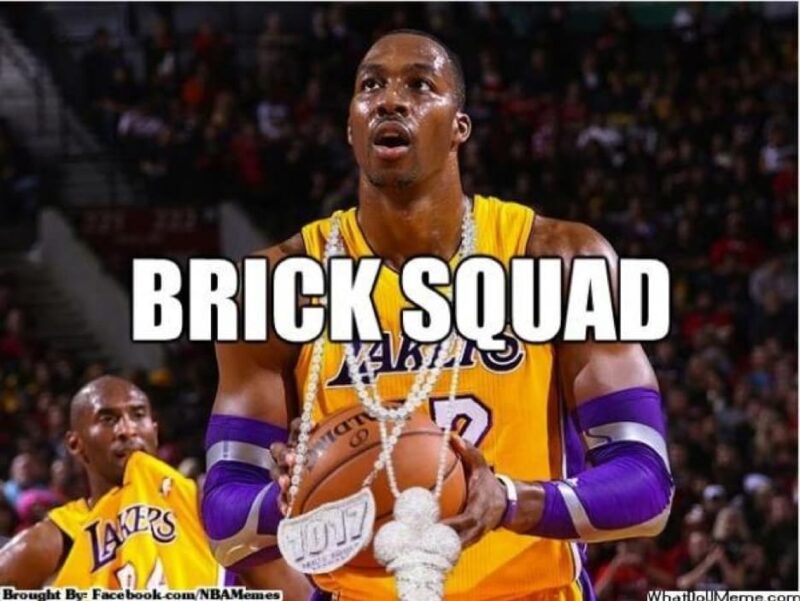 The best teams lay bricks together.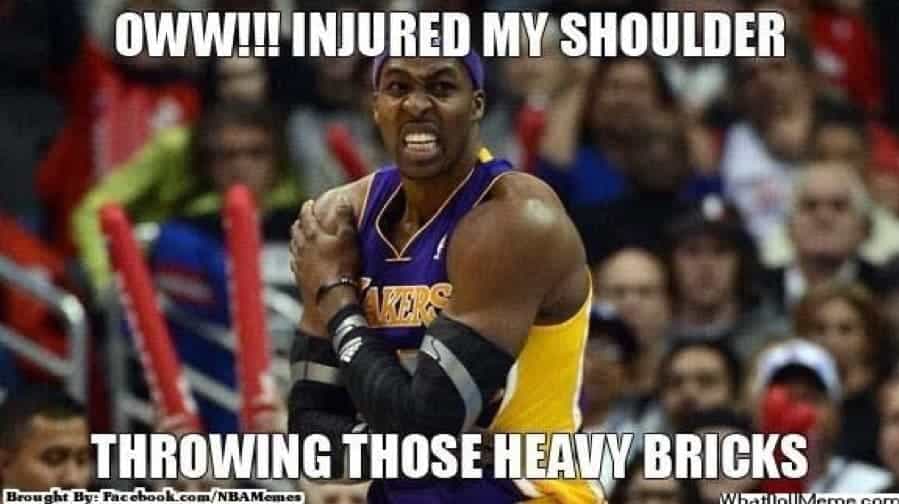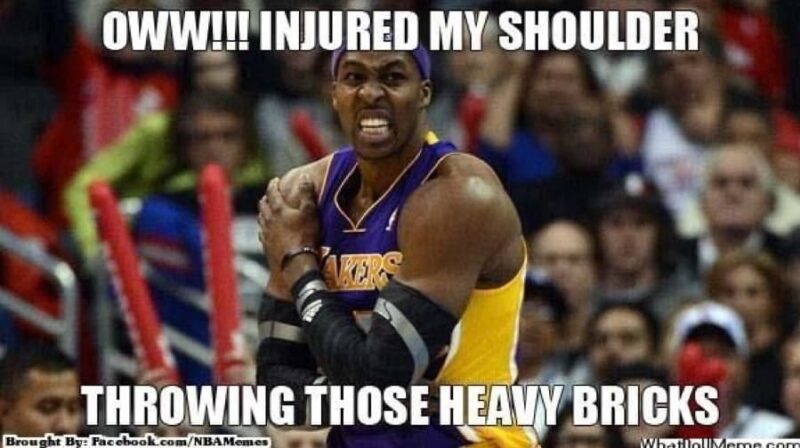 Missing shots can sure be hard work.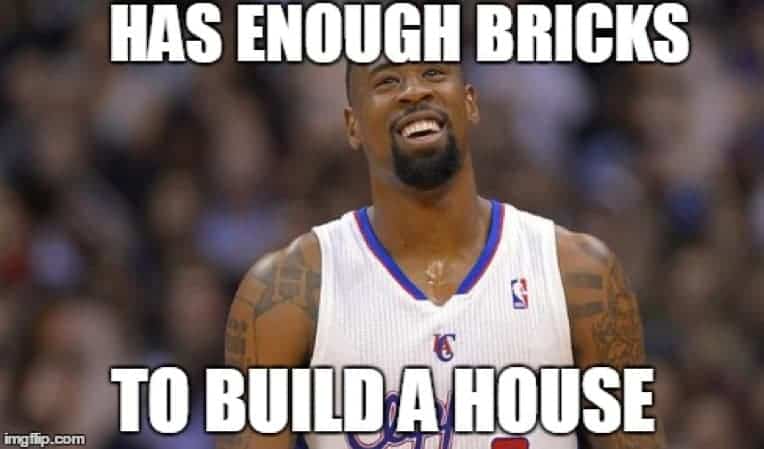 With this many bricks, you could build a mansion!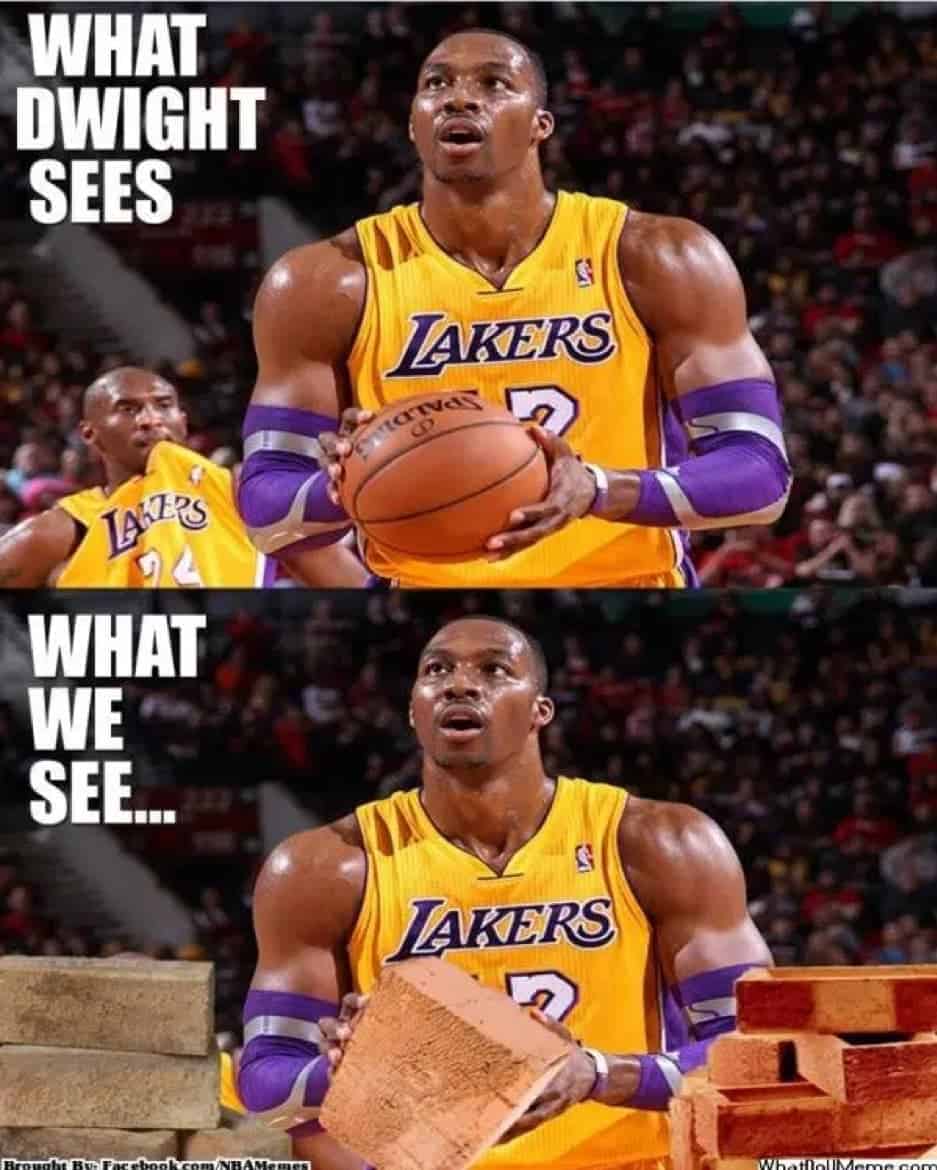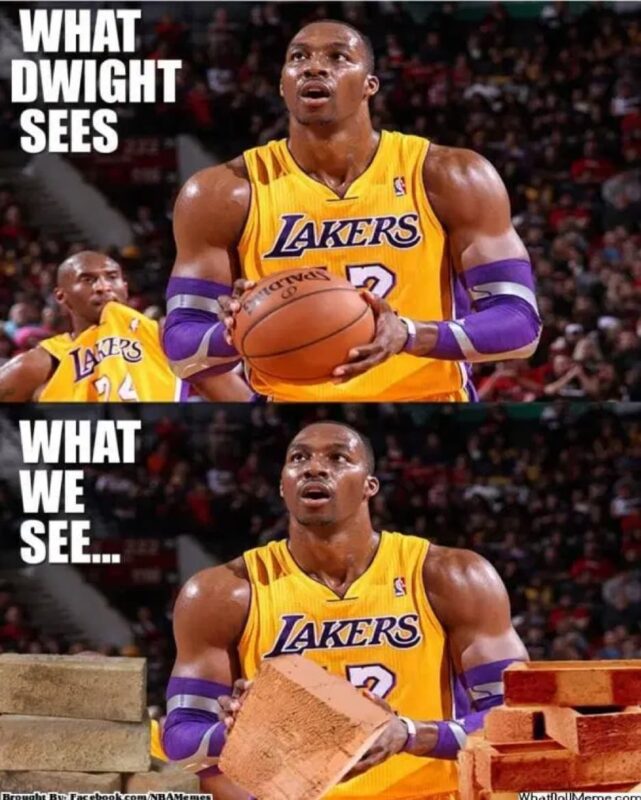 Expectation versus reality.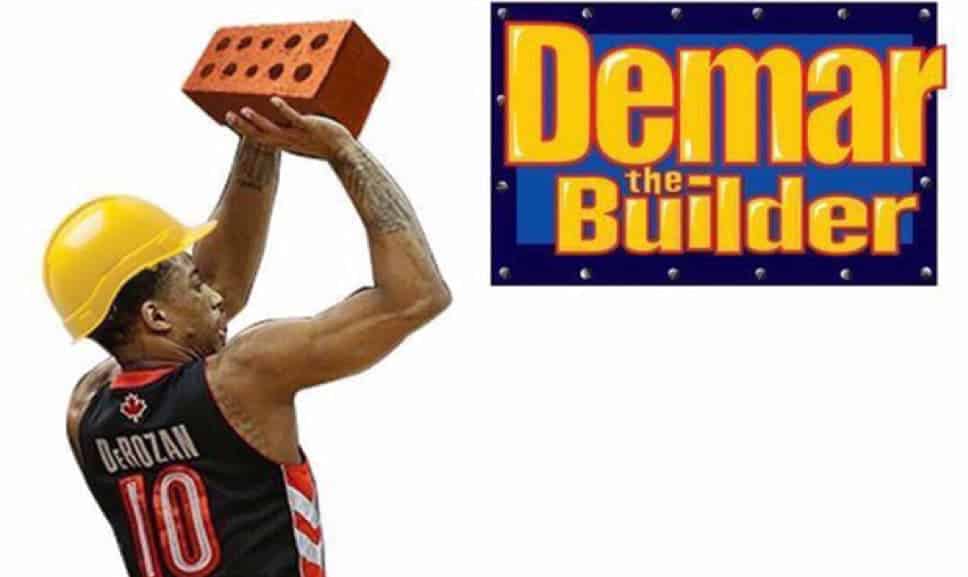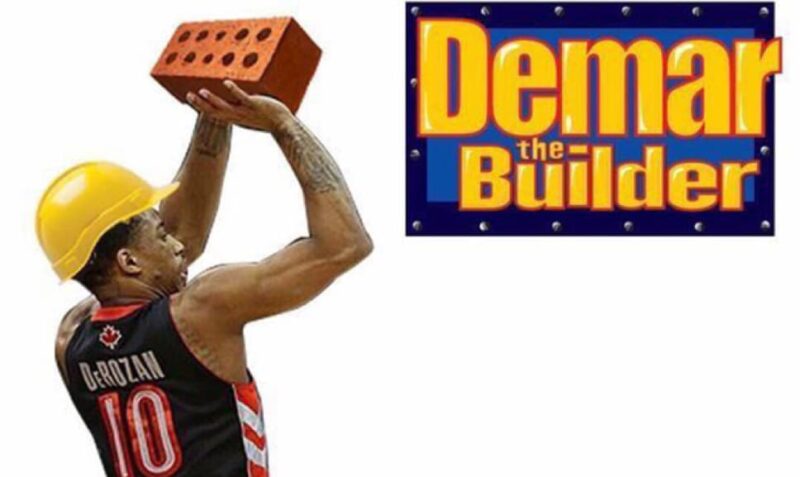 Can he miss it? Yes, he can!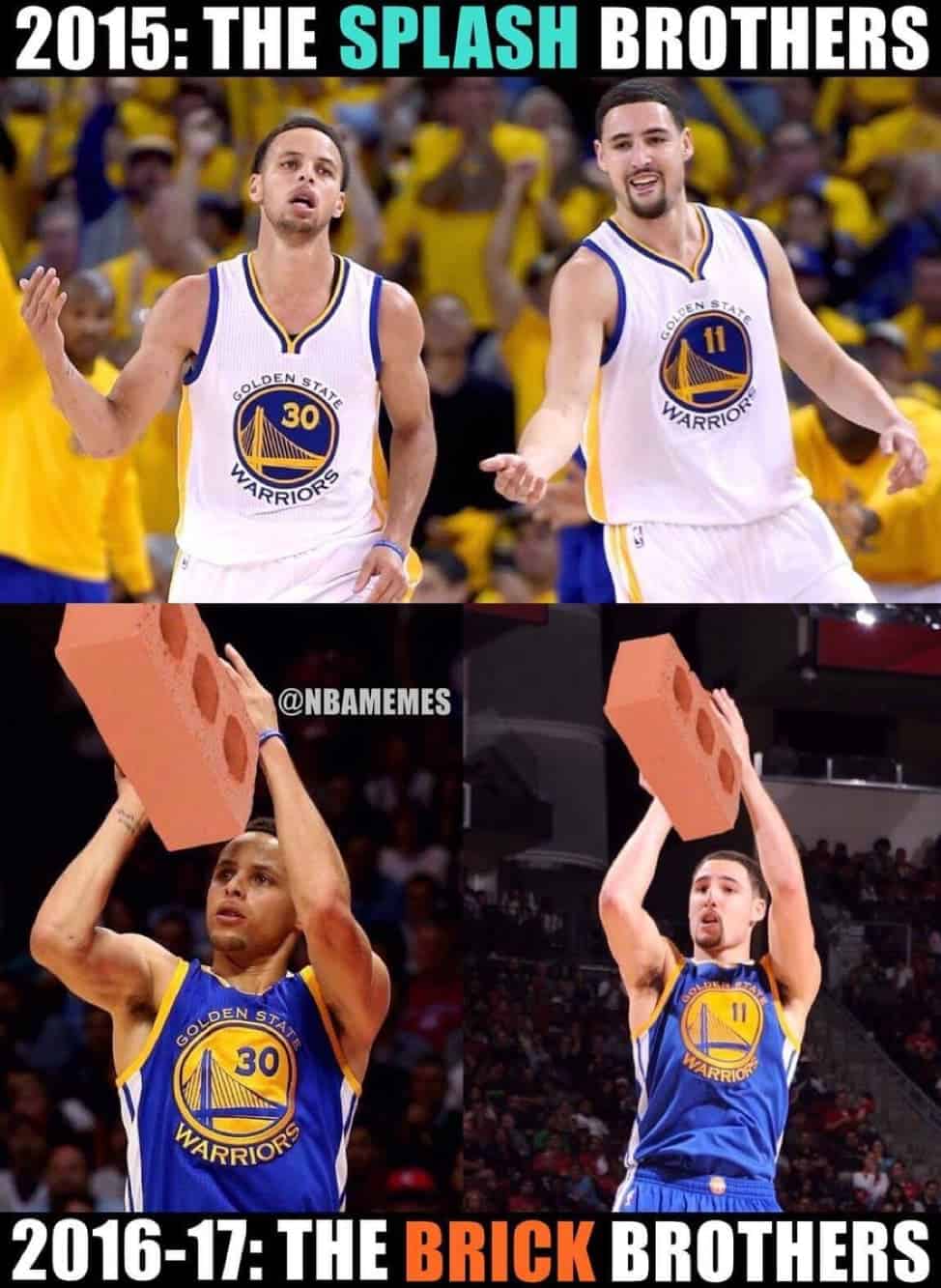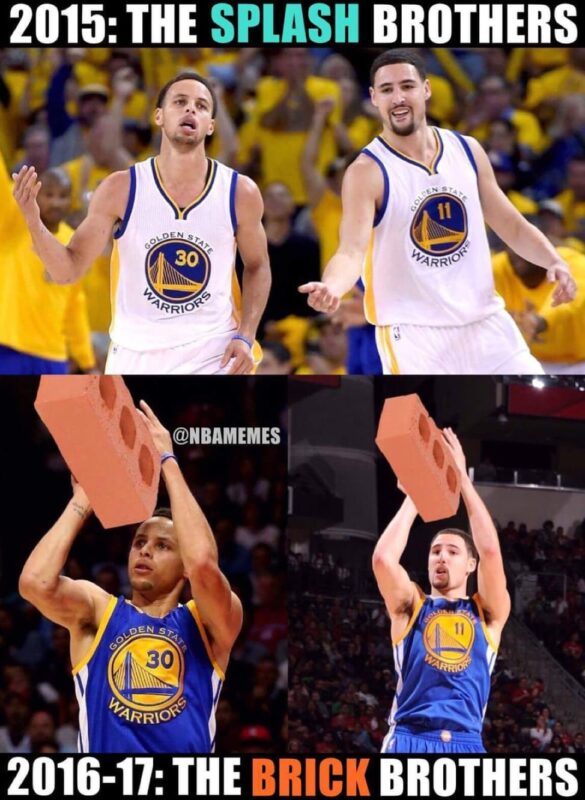 Friends who brick together, stay together.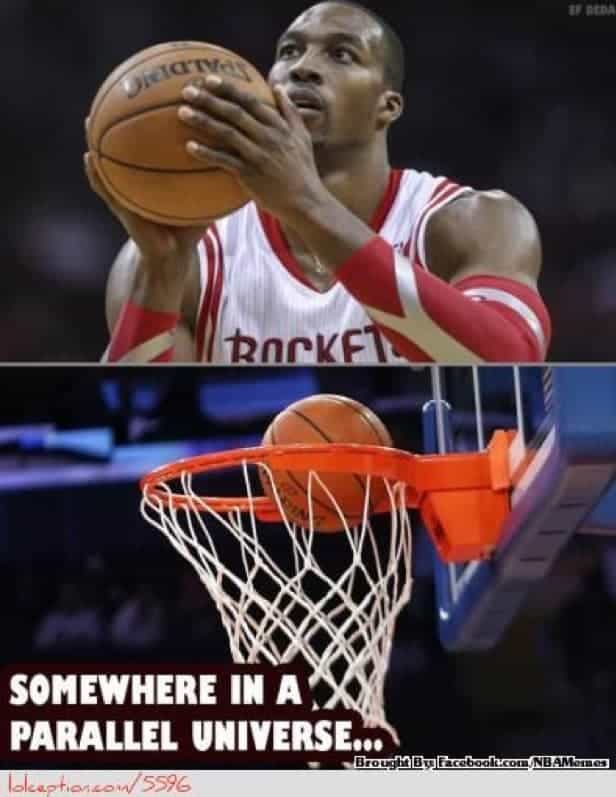 It still kind of counts, right?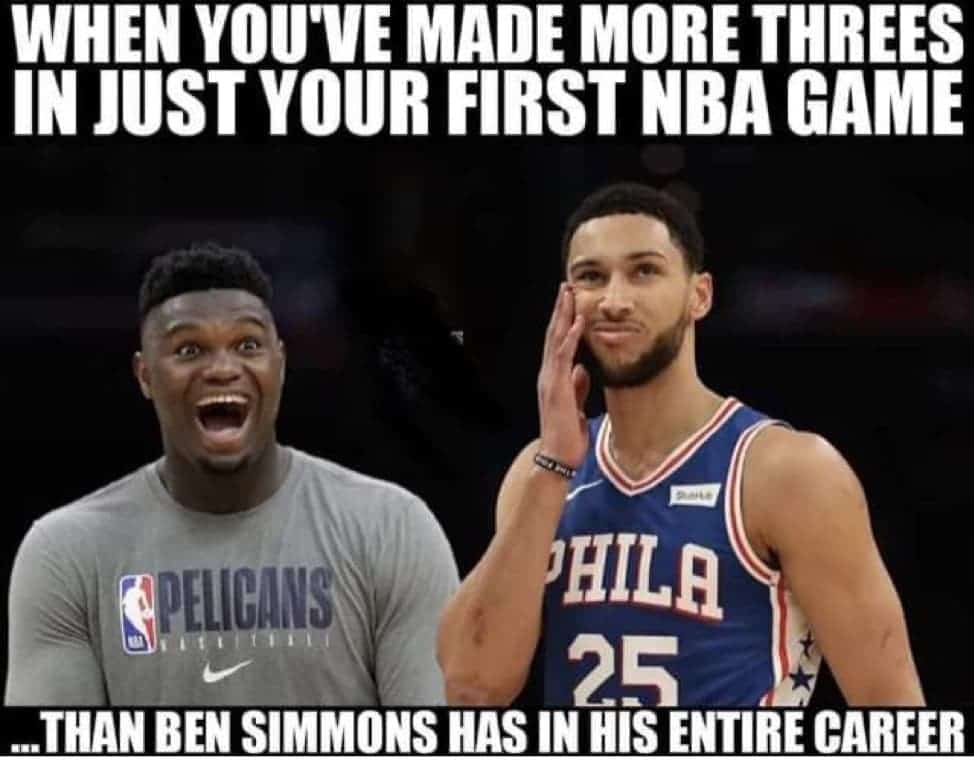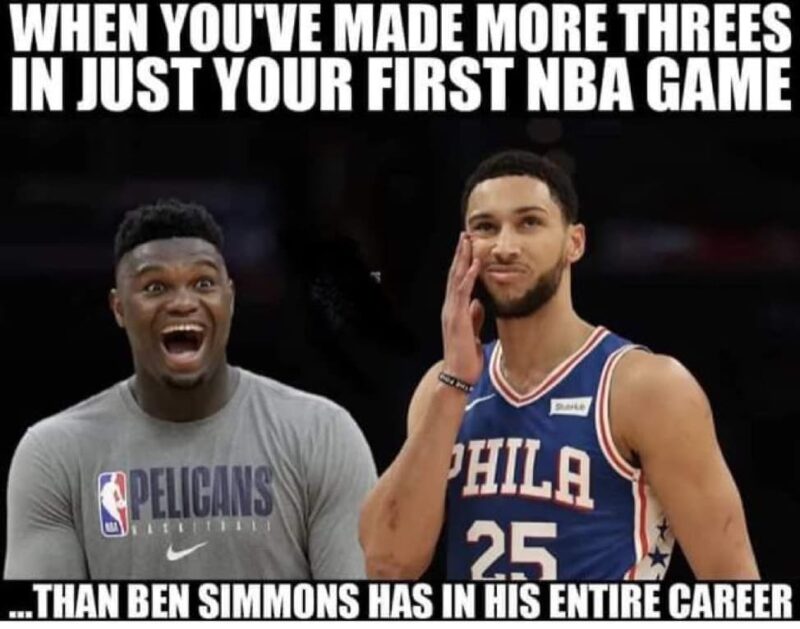 Master Bricklayer.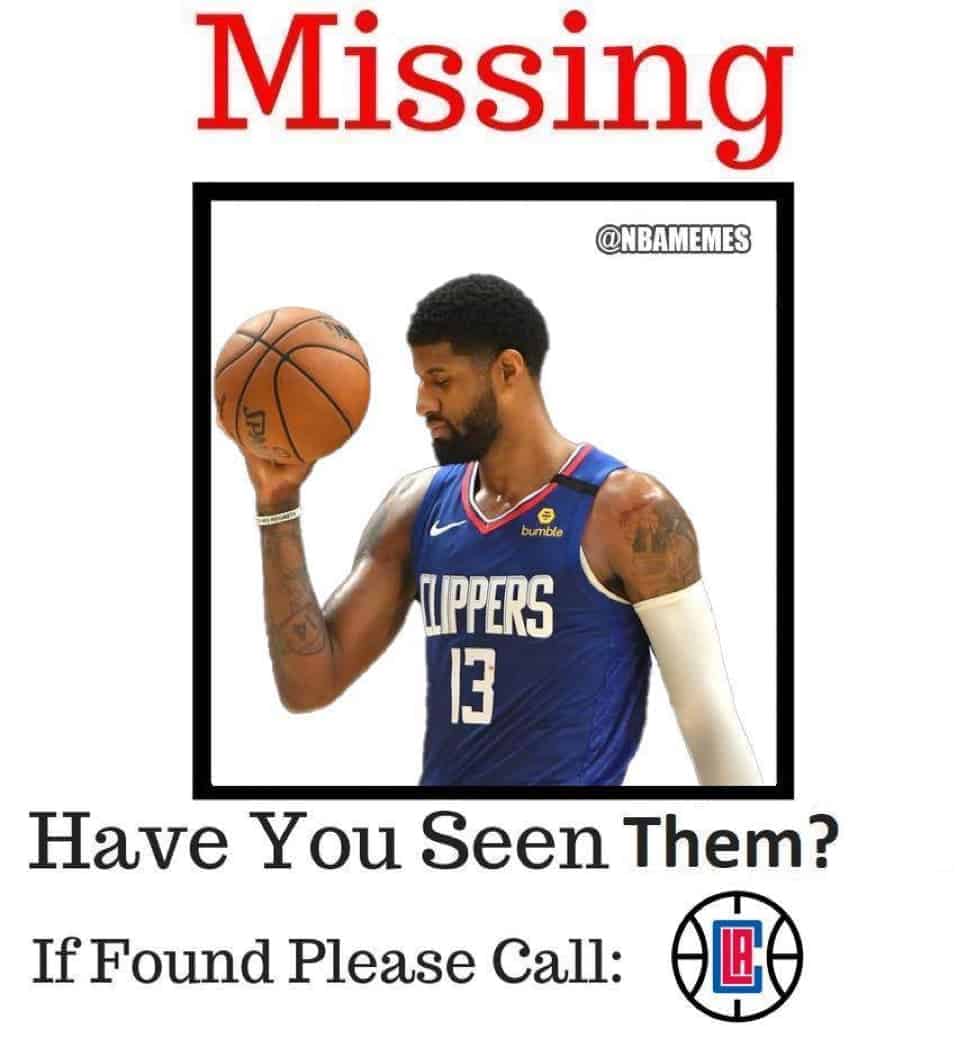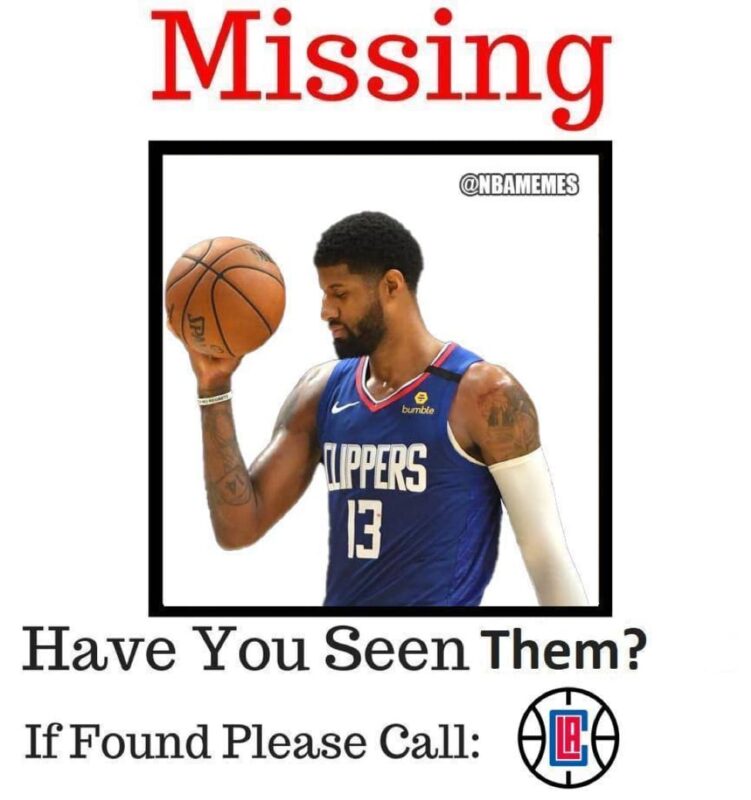 If you miss enough times, you'll surely land one shot eventually?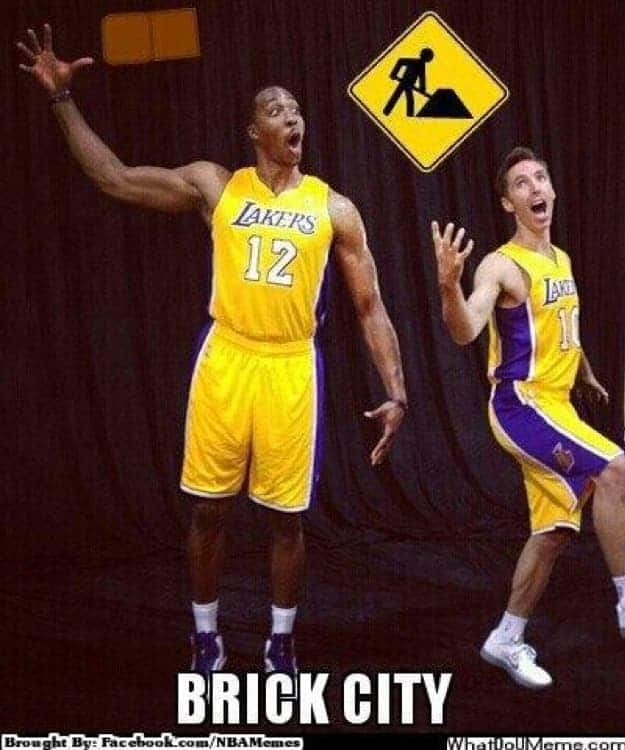 Construction in work.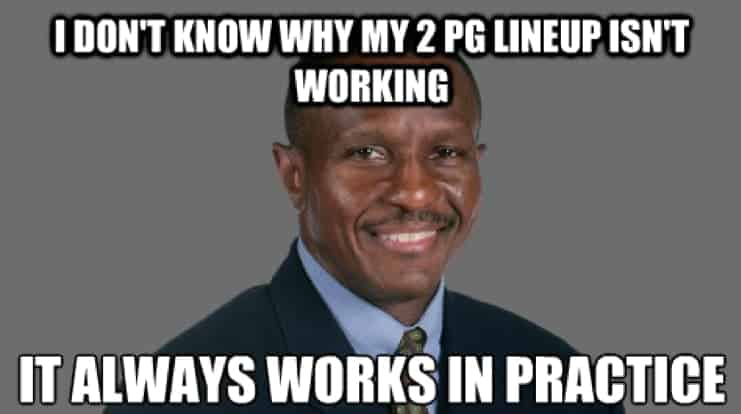 It's just nerves.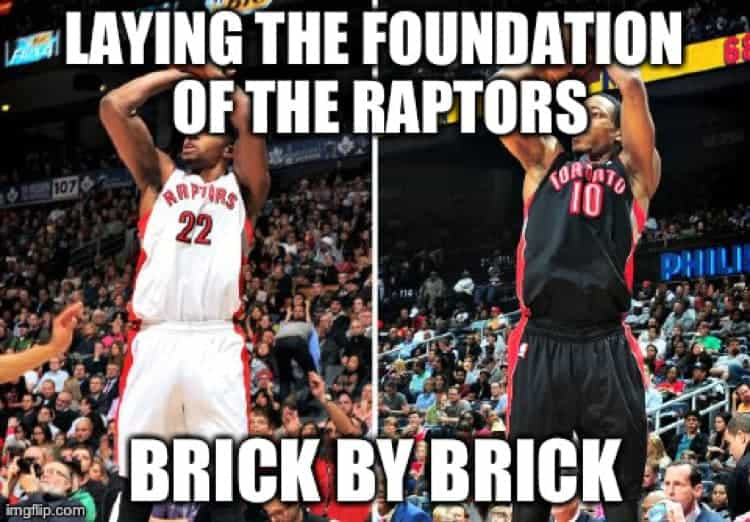 And then watching it all tumble down.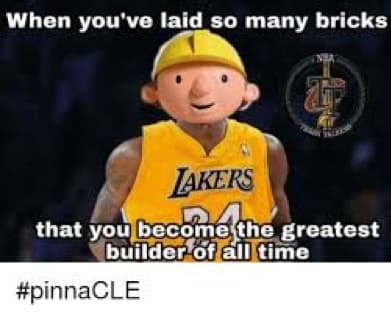 Forget NBA Most Valuable Player Award, how about NBA Most Valuable Builder Award?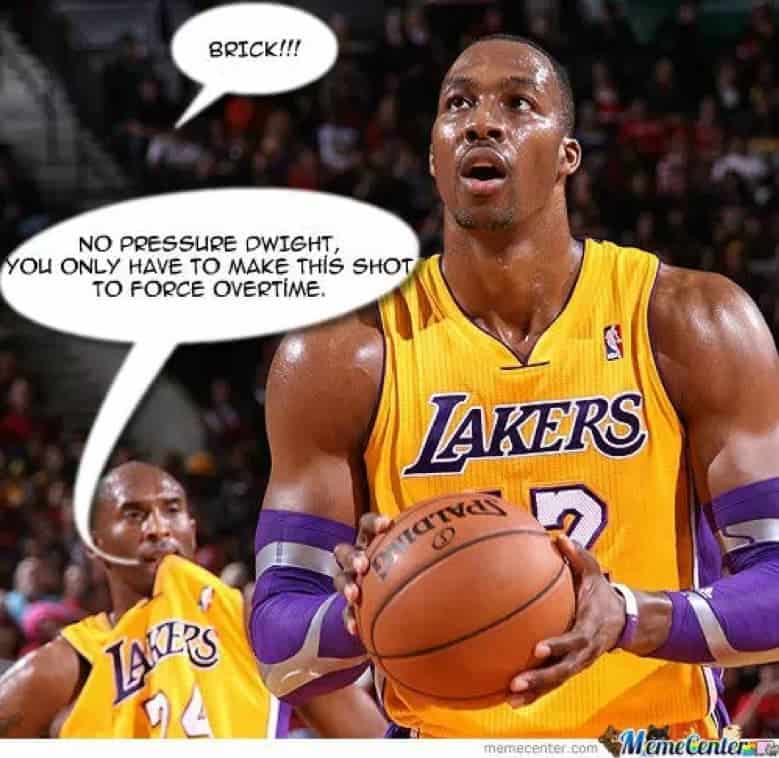 It can't be that hard, right?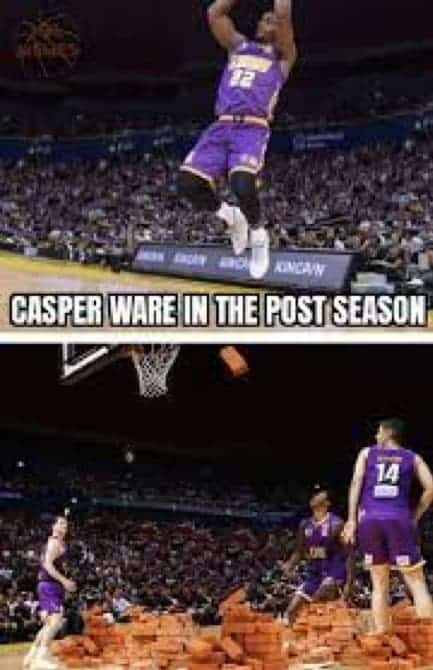 So many bricks you could build a city.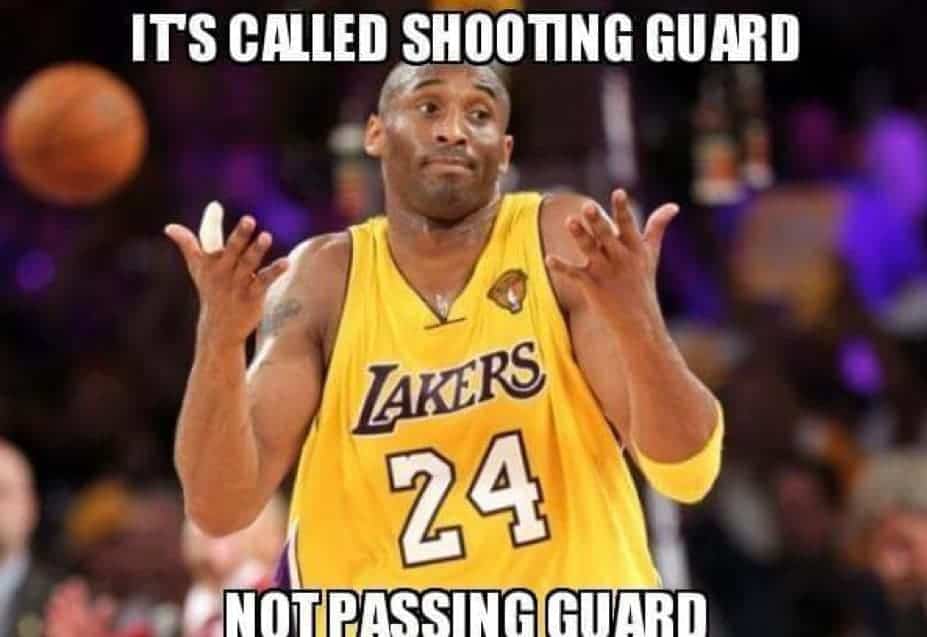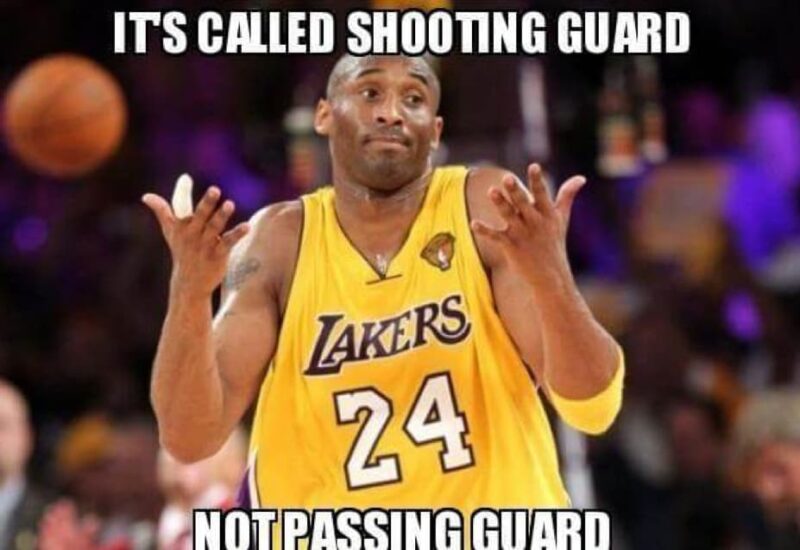 There's still a skill to it.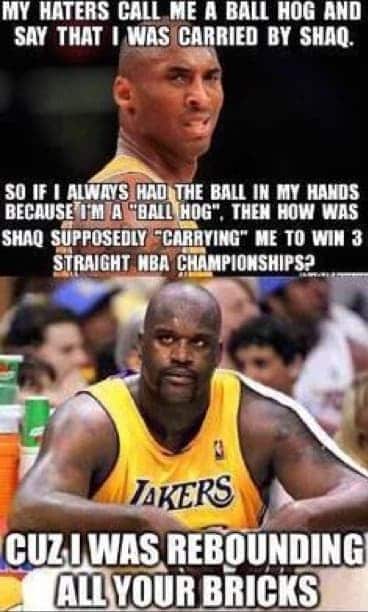 Teamwork makes the dream work.
Final Thoughts
When a player misses a shot so bad, it can make for some hilarious moments. Even if you're the one who laid a brick, it's hard not to see the funny side.
Hopefully, you know a little more about bricks in basketball now and what shots are considered bricks. The next time you're playing court or with friends, you'll even have some newfound basketball trivia on the most notable bricklayers in NBA history.
That's sure to get a few laughs, and it might even make you less likely to lay a few bricks of your own!
Also Read:
60+ Funny College (NCAA) Basketball Memes
60 Funny NBA Memes Ideas in 2021