Basketball players, whether savvy or newbies, need excellent shoes to support their ability. As a player, you need extreme movement, traction, and more speed while on the court. Low-top basketball shoes offer all these things and so much more.
Generally, many basketball players often get injured when they put on high or mid-top basketball shoes in comparison to the low top ones. Despite this happening, some folks still have reservations about these shoes. Just like we shall learn in the subsequent sections of this article, low-top basketball shoes are handy in many ways compared to other shoe types.
Are you in the market for the best low-top basketball shoes? Tired of the ones you have and want an upgrade? Feel free to choose from any of the ones we have highlighted in this primer.
Quick Summary
Here's a quick summary of the best low top basketball shoes:
Who Should Get Low Top Basketball Shoes?
Low-top basketball shoes are ideal for players that desire agility and speed over support and cushion. These types of shoes are ideal for guards but can also be handy for forwards.
Low-top basketball shoes have less material generally compared to other basketball shoe varieties meaning they are lighter. These are the best shoes to sport if you want to enjoy a relatively more speed advantage over your competition.
For those that are susceptible to ankle injuries or desire support around the food when they play basketball, these types of shoes are also ideal.
Since low-top shoes mean that the ankle is exposed, it makes it effortless to sprain or roll on the court.
Best Low Top Basketball Shoes
Adidas Marquee Boost Mid Shoes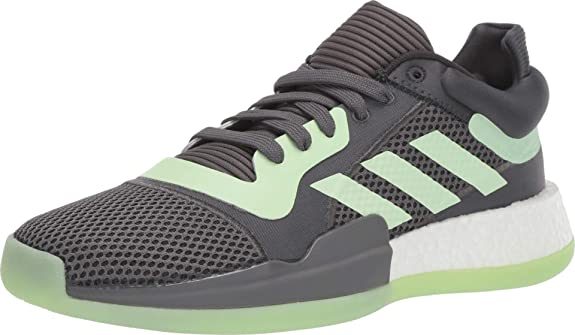 The Adidas Pro Boost starts off our review of the best low-top basketball shoes. It brings with it an array of great features that make it one of the best in the market. For starters, it features a reliable and excellent herringbone outsole that firmly grips the floor to prevent you from sliding.
Its sole should also hold excellently outdoors. In addition to that, the shoe brings with it a responsive, soft, and stable cushioning that works brilliantly with different types of play styles.
If you've been looking for a nice, stable, and wide shoe with all the support you desire for your basketball game, then you should consider this one.
Take your game to a higher level with this shoe's energized cushioning. Whether you're in a heated competition or just a friendly shoot-around, you can effortlessly put on these great-looking basketball shoes to enjoy a snug fit.
They feature highly responsive cushioning for the utmost comfort. In addition to that, they come encapsulated with a super-light midsole for lightning speed once you race, cut, and plant all over the court.
The shoe's padded collar enhances the much-desired support and stability.

Under Armour Hovr Havoc Low Top Shoe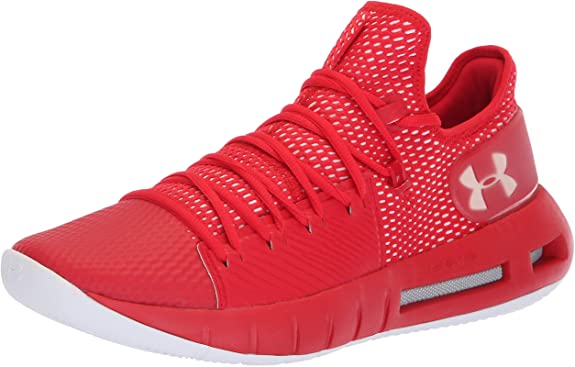 The Under Armour Hovr Havoc Low Top Shoe brings with it a rubber sole coupled with a breathable two-tone mesh upper. To provide protection, the top part has TPU hot melt film.
Another striking attribute about this shoe is that it synthetic and long-lasting overlays that are handy not only for stability but also to lock in your midfoot. This shoe has integrated lacing zones at the heel, midfoot, and forefoot to give you a strategic and customized fit.
Looking for a low-top basketball shoe that offers underfoot support and cushioning? Choose this one as it brings with it a diet-cut EVA sock liner. With the shoe's UA HOVR technology, you can enjoy a 'zero gravity feel,' which goes miles to get rid of intense impact step after step.
Its midfoot TPU shank effortlessly wraps beneath your foot for additional lateral stability. Its rubber outsole utilizes a herringbone traction pattern to guarantee the utmost floor control as well as grip.
Finally, yet importantly, anatomical flex gloves in its forefoot aid more natural flexibility.

Nike Air Ring Leader Low Top Shoe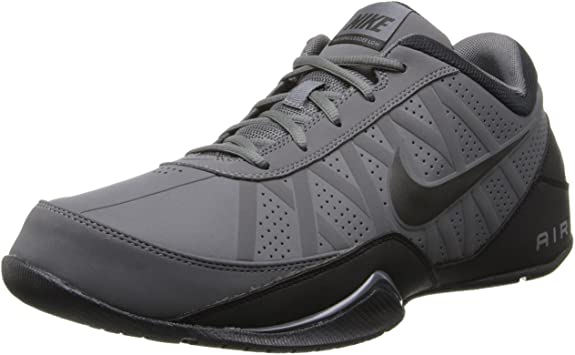 A reputable company, Nike is popular for its trendy, contemporary, and comfortable sneakers. The company produces nothing short of high-quality shoes. This one is no different.
The Nike Air Ring Leader Low Top Shoe is another low-top basketball shoe worth your hard-earned money. It boasts plenty of features that a premium low-top basketball should have. For starters, it boasts lightweight cushioning.
Secondly, it has outriggers that offer excellent lateral stability, particularly for hard cuts. It combines style and comfort to form an all-around basketball shoe. Quality uppers and bottom combine to give to your feet' low base the cushioning it for a great game of basketball.
With its classy yet trendy look coupled with the utmost comfort and durability, you'll never want to take these shoes off for sure.

Nike Kyrie Av6337-002 Low Top Shoe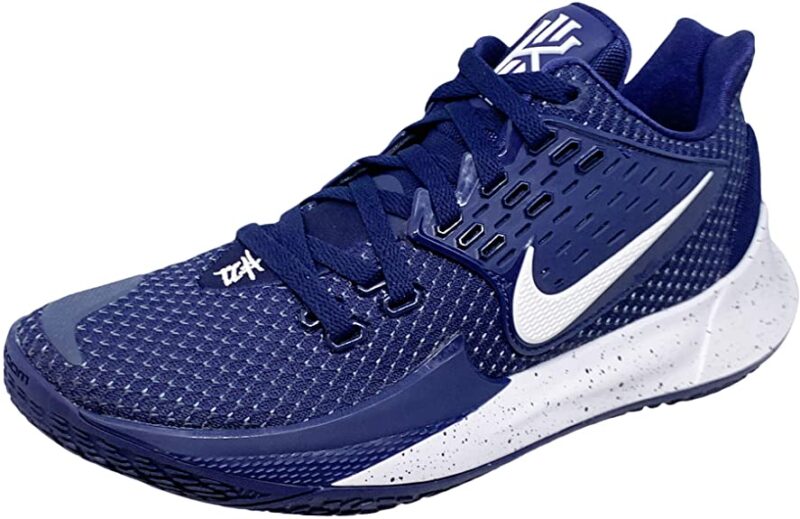 A notable attribute of this low-top shoe has to do with its traction. Considering all things, the shoe's overall traction is impressive. Normally, when a shoe has the kind of outsole this one has, it tends to lose traction on a court with debris or dust. That is not the case with this one, as it features solid rubber traction pods situated in the forefoot and heel.
Its clear sections are not only sticky but also nice looking straight out of its box. This is a great or bad attribute depending on how your court looks like. It'll perform incredibly well on a greatly maintain court.
When it comes to its cushion, it is not only lightweight but also solid. Although the cushion isn't as soft as some of the ones we have highlighted in this primer, it remains leaps and bounds compared to many others in the market today.
The shoe's impact absorption is out of this world. It is consistent throughout while at the same time maintaining an incredible court feel in its forefoot.
The heel counter outside of this shoe is flexible and firm to excellently cup your heel firmly in position. Additional padding to cushion the Achilles in a comfortable way exist.

Nike Kobe XI Elite Basketball Shoe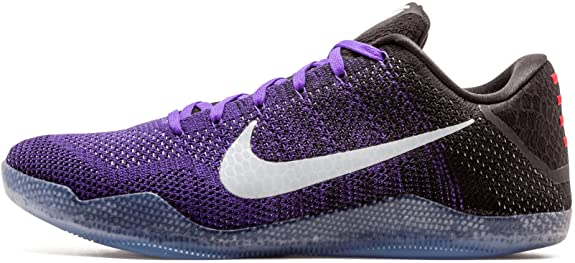 Designed by Eric Avar, Kobe XI is one of the remarkable signature series for the world-renowned Kobe Bryant shoes. Among the many features of this wonderful shoe has to do with its highly technical silhouette.
The shoe is 100% authentic. It brings with it Flyknit mesh material on its two sides. It displays a gradient-like blend that is flawlessly knit beneath the patented Nike logo.
As you analyze this shoe, one thing that you'll notice and which stands out is its fit. It fits the foot excellently. Additionally, it does not slip off the feet even when you're doing your dunks and layups. Without a doubt, you'll feel secure all around.
Another essential feature of this shoe is its Nike Flyknit technology. This tech provides the utmost breathability and durability.
You'll also fall in love with this shoe's traction capability. It boasts of impressive on-court traction. The shoe's translucent rubber outsole coupled with free flex grooves on its underside and edges allow for quick cuts. With these features, you're also able to stop instantly.
Cushioning is another impressive attribute of this shoe. With its Nike Lunarton technology, this sneaker tucks your foot excellently, with a full-length drop in its lunar midsole.
At its front exists highly functional flex grooves to facilitate greater multi-directional movement. On the shoe's heel counter is an impressive signature Achilles Logo to make heads turn when on the court.

Stability Features of Low Top Basketball Shoes
Collar height does not offer much-needed support and stability. Then if that's the case, what stability features should you be on the lookout for in your low-top basketball shoe?
Closure system
A closure system is a primary mechanism that ensures your feet remain intact in your foot. When it comes to basketball, lace-up closure systems are the most common. It is possible to maximize the benefits of a closure system by tying your laces.
Midfoot shank
Once movements become aggressive, players are at great risk of twisting their feet. For this reason, you need to settle on a shoe whose midsole features a shank embedded at the center to prevent twisting.
Heel counter
With most basketball shoes, a shoe's rear part is mostly made of sturdier material to constitute the heel counter. A heel counter is handy at keeping your foot firmly in place, particularly during aggressive movements.
Midfoot shank
Once movements become aggressive, there is a high risk that a player will twist his or her foot. Shoes with a midsole that features an embedded shank at the middle help prevent such a happening.
Side clips
Side clips are present on a shoe's lateral side. Made of strong plastic, they come in handy for extra support, particularly if your shoe's upper part is made of stretchy materials.
Inner sleeve
A shoe's insides commonly have a lining that features a comfortable and form-fitting material to improve its fit. Rubber, soft fabric, or neoprene are the commonly utilized material.
Buyer's Guide
Choosing the best low-top basketball shoes from the countless ones available can be tard challenging. For this reason, you need to be very careful to avoid making the wrong decision. Here are some of the factors you should consider when in the market for the best low top basketball shoes:
Material
The first important factor that you need to consider is material. Settle for a low-top basketball shoe that provides a lightweight feel as well as fit. In addition to that, your choice of the shoe should also securely snuggle around the foot.
Most contemporary basketball shoes feature breathable and lightweight material. While that is the case, it is highly important to ensure that the shoes you settle for providing modern fabric technology while at the same time being strong and durable.
This article is a summary of the evolvement of sneaker materials over the years.
Weight
Weight is another important consideration to make when in the market for the best low-top basketball shoe. Since agility and speed are mostly the features one looks for in a low-top basketball shoe, you need to ensure your choice is lightweight.
The good thing is that most modern designs feature an upper mesh material that is mostly lightweight. In addition to that, modern shoes have lighter rubber compounds in comparison to those of previous years.
Newer models (roughly five years ago) are lighter compared to their predecessors. Fortunately, many websites that sell low-top basketball shoes usually list the weight of the shoes in ounces or grams, making it effortless for you to make a decision based on weight.
If this information isn't available, you should conduct a swift Google search of your prospective shoe (s) followed by 'weight' to get this important information quickly.
Also Read:
Conclusion
Different basketball enthusiasts have their preferences when it comes to shoe style. Many varieties exist today. All the available options make for limitless possibilities in terms of finding the ideal shoe.
Of the many styles available, low-top basketball shoes are a darling of many because of their feel and comfort they provide. Moreover, these shoes are super lightweight, making them a great choice for those that desire speed and agility while on the court.
Are you shopping for the best low-top basketball shoes? Tired of other types and want to try this style? Well, choose from any of the ones we have featured on this comprehensive review.