Michael Jordan is one of the best basketball players of all time, and many times, he has proved that this greatness goes beyond the basketball court. He is an intelligent investor and businessman that has carefully built his empire into the giant it is today.
His Jordan brand is front and center of his investments, but apart from this, haven't you ever wondered what other investments and businesses he has?
Michael Jordan has stakes in more than 20 businesses. His investment includes a car dealership in North Carolina, five restaurants, 23XI Racing (a NASCAR team), Charlotte Hornets, Dapper Labs, Hanes Underwear, Gatorade, DraftKings, and real estate.
Check out the article below, where we go in-depth into Michael Jordan's investments, endorsements, net worth, and business dealings.
What Does Michael Jordan Own? All Businesses Owned By the NBA Legend
Check out some of the businesses MJ owns or has a stake in.
Charlotte Hornets Basketball Team
On June 15th, 2006, Michael B Jordan bought minority shares of an NBA team Charlotte Bobcats, a team that currently goes by the name Hornets since 2013, and became the team's second-largest shareholder. On February 17th, he and his group bought the team from the then-current owner, Johnson, but waited for the NBA's approval of the change in leadership.
The purchase of Bobcats was approved and announced by the NBA's board on March 17th, and he became the first player in history to own most of the shares in the history of the NBA.
Initially known as Bobcats, Charlotte Hornets is a Professional American basketball team based in North Carolina. The founder George Shinn started the club to integrate professional basketball into the culture of Charlotte, North California.
Fourteen seasons after the club played under George Shinn; its operations got suspended in 2002. Robert L. Johnson acquired the team after Shinn got a new franchise in New Orleans. After a couple of years, Johnson sold the team to Jordan, the team's owner to date.
Jordan Brand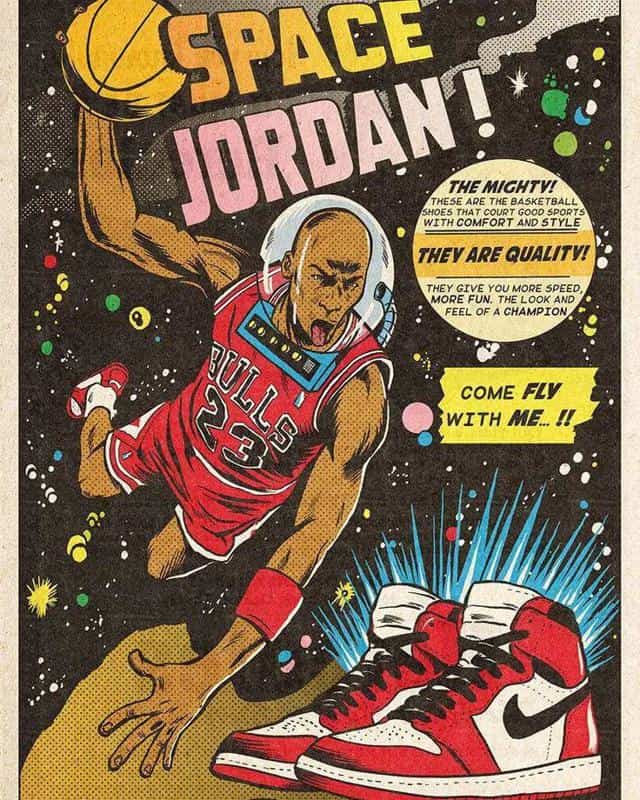 The ownership of the Jordan brand has changed over the years. NIKE originally owned the Jordan brand but is now owned by Michael Jordan. In 1984, Nike's owner, Phill Knight, made a deal to be the official shoe sponsor of Jordan for $500,000. The partnership had issues, and after debates/arguments now and then, it got closed in 2003, with Jordan switching brands to Adidas. MJ is the most famous person associated with the Jordan brand. He has the majority shares in the company and plays an active role in ensuring it goes in the right direction.
Nike still had a lot of investment in the ownership of the Jordan brand, but in 2006, MJ bought the 49% of the shares owned by Nike back which made him the sole owner of the Jordan brand. After the problem between himself and Nike, he needed to start his own company where he owned the brand and would be the only person allowed to use "Jordan" for any commodity. The owner of the "Jordan brand" company is MJ, but he doesn't own the name "Jordan exclusively" because NIKE still has the rights for the "Air Jordan" name.
Read More: Best Jordans for Wide Feet
DraftKings
Michael Jordan's business acumen showed in 2020 when he took an equity stake in DraftKings in exchange for becoming a special adviser to the company. Since then, he has provided guidance and strategic advice to their board of directors and given insights.
He has input in product development, company strategy, marketing initiatives, equity and belonging, and other vital initiatives.
NASCAR team co-owner
Michael Jordan has stated that he loves the racing sport and decided to move into that field to improve NASCAR's push for broader fan appeal and diversity.
Jordan and Denny Hamlin, a NASCAR driver, announced that they would be attempting a NASCAR team in collaboration with Bubba Wallace driving, beginning from the competition for the 2021 season. The stakeholders agreed to name the race team 23XI Racing. 23XI Racing is a nod to Jordan's No. 23 Jersey number during his time on the court.
Real Estate
Michael Jordan also has considerable investments in real estate. He is the sole proprietor of five-million-dollar estates in different locations around the U.S. These estates are personalized according to his taste and design recommendations and are still available in the market. There are two homes in North Carolina (the exact location of the NBA team he owns) in Florida, Utah, and Illinois.
The houses in Utah and Illinois are currently purchasable. The house in Illinois has about 32,000 square feet and outdoor spaces with a court and pool, bringing the total property to 56,000 square feet. It was placed on the market in 2012 for about $14.8 million, with nine bedrooms and 19 bathrooms.
Restaurants
Michael Jordan is the co-founder of a luxurious waterfront restaurant established in 2018 called 1000 North in Jupiter, South Florida. Due to being located at the Jupiter Harbor Marina, it is easily accessible by boats or land vehicles.
Apart from the waterfront restaurant, he owns three Steakhouses in America in Chicago, Connecticut, and Washington, serving exquisite American cuisine. The Glazier family runs the restaurants' day-to-day operations and the other food establishments they own. His steakhouse has locations.
How Much Did Michael Jordan Make In His NBA Career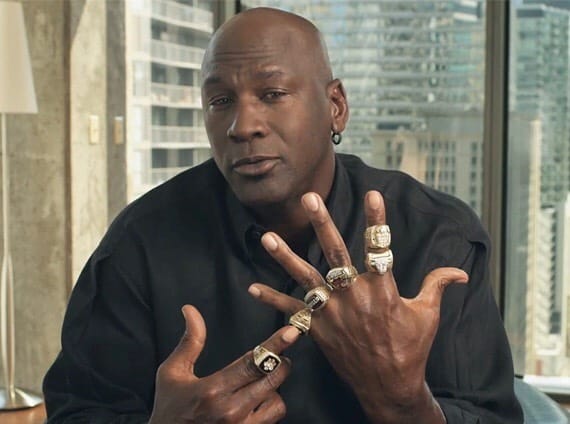 Michael Jordan was instrumental in pushing the NBA to new heights. MJ earned about $94 million in total through his 15 years as an NBA player. While MJ was in the Bulls NBA team early in his career in 1984, he made about $550k. His annual salary wasn't up to seven digits until 1988-1989 when he signed a $25.7 million eight-year contract with the club, which rounded up to him making close to $8 million per season.
From 1996-to 1997, MJ was the highest-paid NBA player. He signed a one-year contract with Chicago for $30.1 million, which was the highest signed contract in NBA at the time. After setting such a record, he decided to follow it up and increase in the next year, signing a $33.1 million contract with the Chicago bulls, about 68% of his total earnings throughout his NBA career.
MJ was paid a million each for the two seasons spent in the Washington Wizards but donated all his salary from his first season in D.C. In 1984 when he joined the NBA league, it wasn't as prosperous as it later became. MJ has had a significant impact on the NBA, especially player endorsement, contributing to his vast wealth.
Also Read: What Positions Did Michael Jordan Play During His Career?
Michael Jordan's Net Worth in 2022
While MJ has earned $94 million from his NBA career, due to his hard work, he has gotten a total of about $1.8 billion (pre-tax) from cooperating partners and sponsors, including Nike, Coca-Cola, McDonald's, Wheaties, and Chevrolet according to Forbes. These significant investments put Michael Jordan's current net worth at $2.1 Billion.
Nike has been his most prominent sponsor and business partner since the making and introduction of the Jordan Brand. In 2019 alone, he got $130 million from the commissions.
Being the Sole owner of Charlotte Hornets also increased his net worth. The deal made to get majority shares were valued at about $175 million when MJ and his team made it, but by increasing the value of the team by 90% and then selling 20% of the team for $1.5 billion in 2019, he made a lot of money.
Related Read: What Does Shaq Own: The Businesses Shaq Owns
Is Michael Jordan the Richest NBA player of all time?
Michael Jordan has a net worth of $2.1 billion, making him the richest NBA player ever. He was critical in making the NBA a worldwide entertainment spot and a cultural symbol. MJ was the first sportsman to make over $30 million per year.
He won The MVP for NBA finals six times, three All-Star Game MVP Awards, the 1988 NBA Defensive player of the year award, and many more. He has had a fulfilling NBA career during his 15 years of playing.
MJ has had a very lucrative business career aside from his NBA career, ranging from his partnership with Nike to Adidas to buying his football club, restaurants, estates, getting involved with esports, sponsorship, Jordan brand, etc. MJ made about $90 million from the Air Jordan partnership with Nike alone, which is an amount top players would spend two-three years to make from sports.
Who Comes Close?
Magic Johnson and Junior Bridgeman are the second and third richest players to have played in the NBA, having about $600 million.
Magic Johnson is also a former Professional basketball player, public speaker, entrepreneur, and HIV activist. He was the Los Angeles Lakers of the National Basketball Association, former president of basketball operations. After his NBA career at the lakers, where he got $40 million net worth in the latter part of his career, he invested his money into different subsidiaries. Some are a film studio, shopping malls, etc.
To maximize his fortune, which was all under Magic Johnson Enterprises, worth over $1 billion. Junior Bridgeman. Junior Bridgeman had 12 fruitful years in the NBA, and then when he retired, he invested his money into different businesses like Wendy's food chains. He owns over 160 food chain outlets and 118 branches for Chili's restaurants, and he is the President of Bridgeman Foods LLC.
With a net worth of $500 million, Quinn Cook is the fourth richest NBA player, unlike the top 3; Quinn Cook made his money from the NBA. Some notable ones are his salary and contract with the Golden State Warriors was $9million in total, His $1.3 million contract with the New Orleans Pelicans, etc.
Michael Jordan's Top Charity Work and Donations
Donated $2 million donations for the Hurricane Florence incidence in Wilmin
Donated $7 million to fund two Novant Health Michael Jordan Family Clinics in Charlotte, 2017
$7 million was given out to different charity organizations such as the American Red Cross International Response Fund, Opportunity village, etc. 2001-2014 gotten from an International Celebrity golf competition MJ was the host of.
Donated $5 Million to the Make-A-Wish Chef Wish and is still donating
Donated his salary for the 2001-2002 NBA season to charities organized for the 9/11 incident
Michael Jordan's Future Projects
1. Charity
Michael Jordan, through his company, is doubling down on charity by starting a grant program for the community to organizations that help the Black community. This is part of the $100 million commitment he made to the community.
2. Heir Inc
Michael Jordan and his son Jeffrey Jordan are launching Heir Inc. Heir Inc, an entertainment and tech company that revolves around athletes. The company will have a consumer community system for athletes to connect with their fans.
3. Sportradar
According to Reuters, Michael Jordan will increase his investment and become the special adviser to the company board of Sportrader Group AG, the sports gambling data company.
Conclusion
As you can see above, Michael Jordan is a very prominent and successful entrepreneur with investments spanning various industries. One thing is sure, Michael Jordan is not done with his business ventures and making investments. Who knows what his next business venture will be?