Basketball anime comes pretty close to the real deal, showcasing the same action and thrill as an actual game of ball. Better yet, some delve into the personal triumphs and struggles of playing basketball, both as a professional and casual player.
If you're after a gritty, entertaining basketball anime show to watch after a hectic day, you might be a bit overwhelmed with all the choices there are. Some might lack drama, others might be too serious, and so on.
So, what are the best basketball anime shows? As we know it can be hard to choose an anime series (each person's tastes are different!).
For me, I like the Slam Dunk most. When I hear this song I remember my childhood.
We've compiled an extensive list of some of the best basketball anime so there's a little something for everyone.
Top 10 Basketball Animes
Without further ado, let's get straight into the top 10 basketball anime.
1. Slam Dunk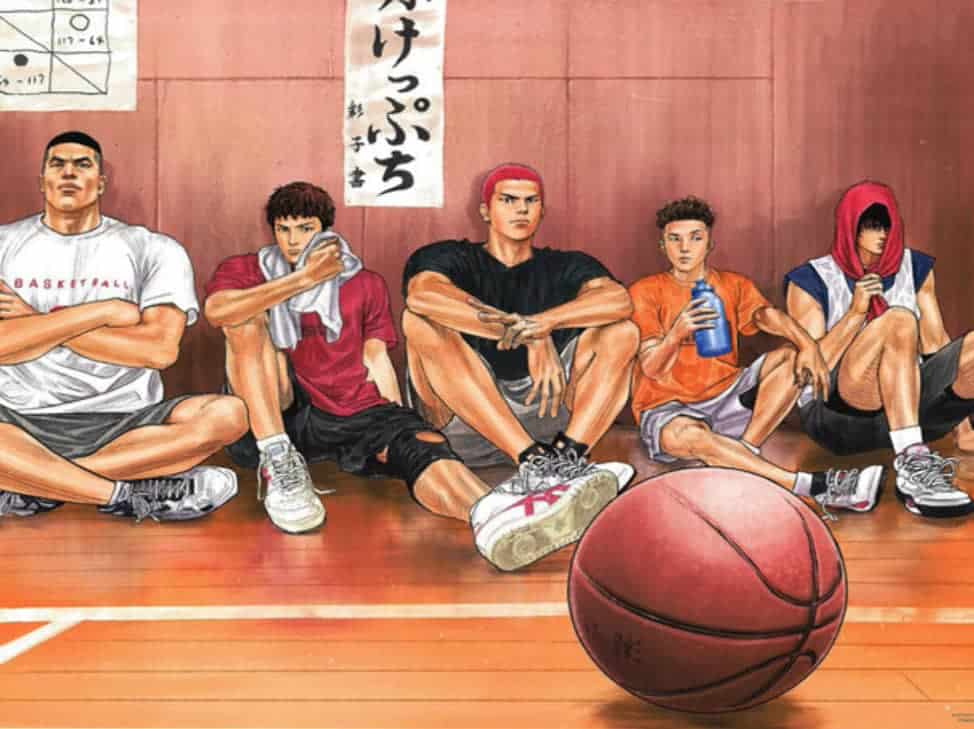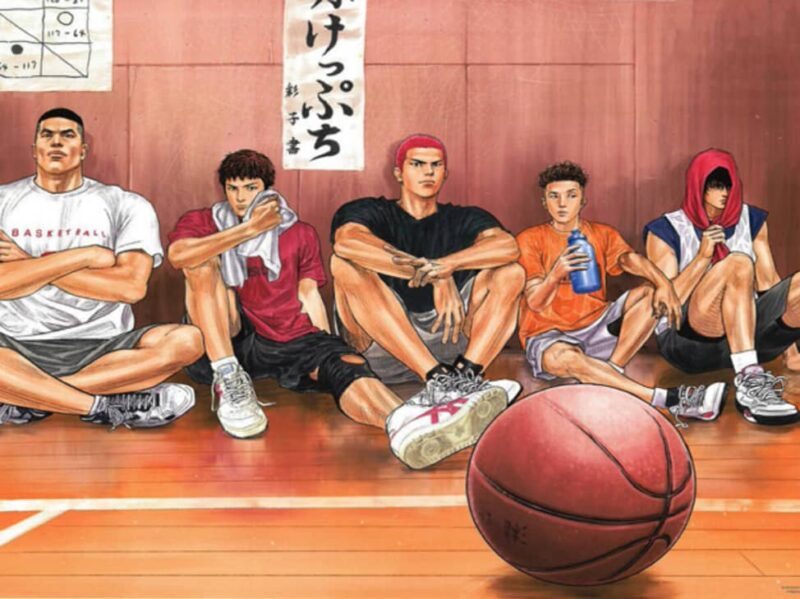 Number of Seasons: 1 (101 Episodes)
Genre: Sports, Comedy, Coming-of-age
Original Run: 1993 – 1996
A beloved 90s classic, Slam Dunk is a light-hearted and comedic tale about Sakuragi Hanamichi, a junior high rebel. He's constantly getting into fights and being rejected by girls. However, that all changes when he enters high school and meets a girl like no other.
He's prepared to do everything to win her over, which includes getting involved with the school basketball team whose objective is to reach the top of the nation. That basketball team is also led by Haruko's brother.
So, what's the problem? Well, Sakuragi has no experience in basketball. He's never even played the sport before! To make matters worse, a freshman with an unmatchable skill for playing ball is hogging all the limelight.
The series ran for 101 episodes from 1993 to 1996 and is heavily inspired by the NBA. There are a lot of homages and references to the NBA throughout the show. Even some of the animations of the main characters are based on those of famous basketball players from the 90s!
The plot is amusing and fun, with strong themes of friendship and the desire to be the best at something.
2. Kuroko's Basketball (Kuroko no Basuke)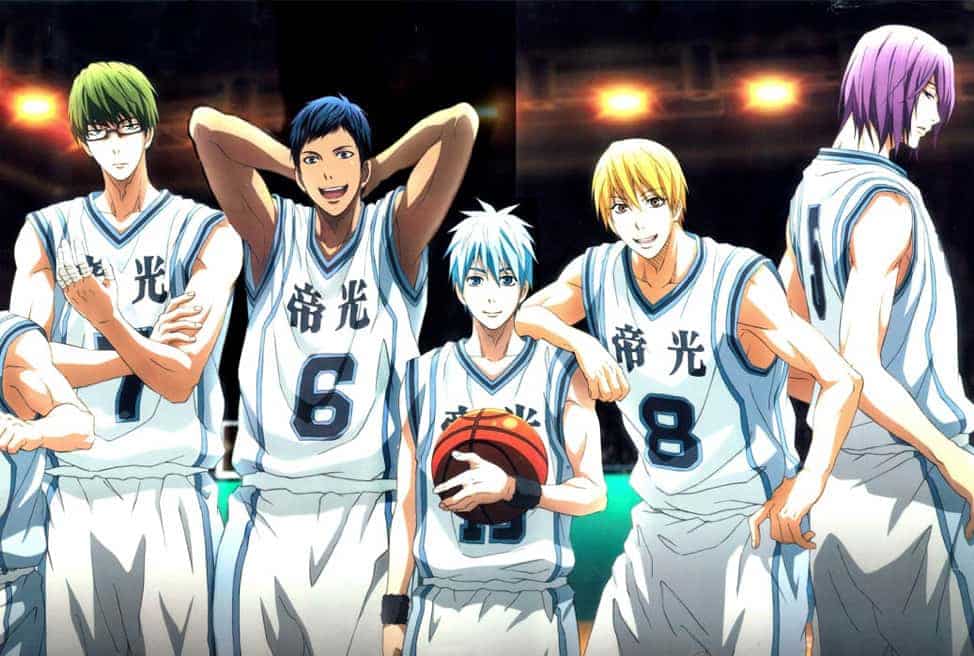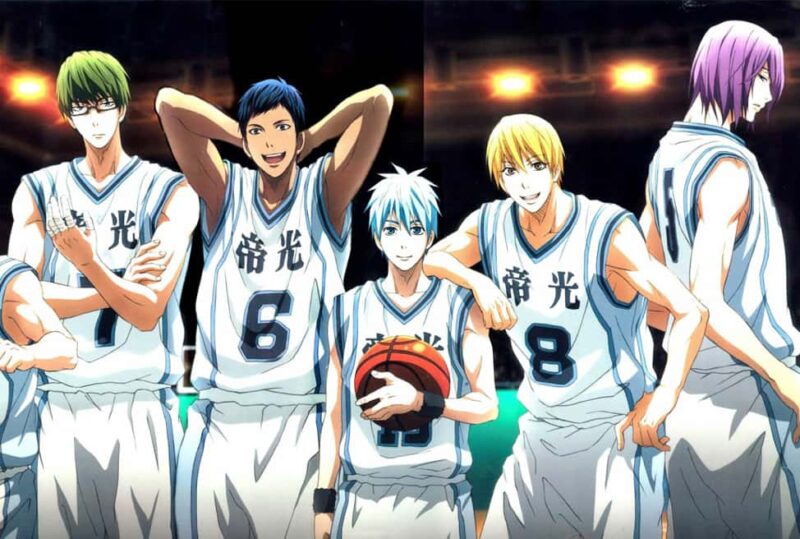 Number of Seasons: 3 (75 Episodes)
Genre: Sports, Comedy
Original Run: 2012 – 2015
Kuroko's Basketball is one of the most popular anime series about basketball, following a group of talented basketball players from Teiko Middle School. Their team was known as the "Generation of Miracles" as they were considered basketball prodigies in their school year.
Once junior high school finished, the group of five split ways and went to different high schools with other basketball teams. However, little did people know, there was a sixth player in the Generation of Miracles named Tetsuya Kuroko.
This player, now a freshman at Seirin High, joins forces with an unpopular but powerful basketball team. Kuroko and Taiga Kagami, another rising basketball star, are making it their sole purpose to bring Seirin High to the top of its game, ultimately by defeating all of Kuroko's former teammates.
Kuroko's Basketball ran for three seasons from 2012 to 2015. It boasts stunning animation and an enjoyable cast of characters, all of whom have their own personal obstacles to overcome. The series is easy to watch with an interesting storyline that isn't difficult to follow, so you don't have to worry about any complicated plots.
3. Dear Boys (Hoop Days)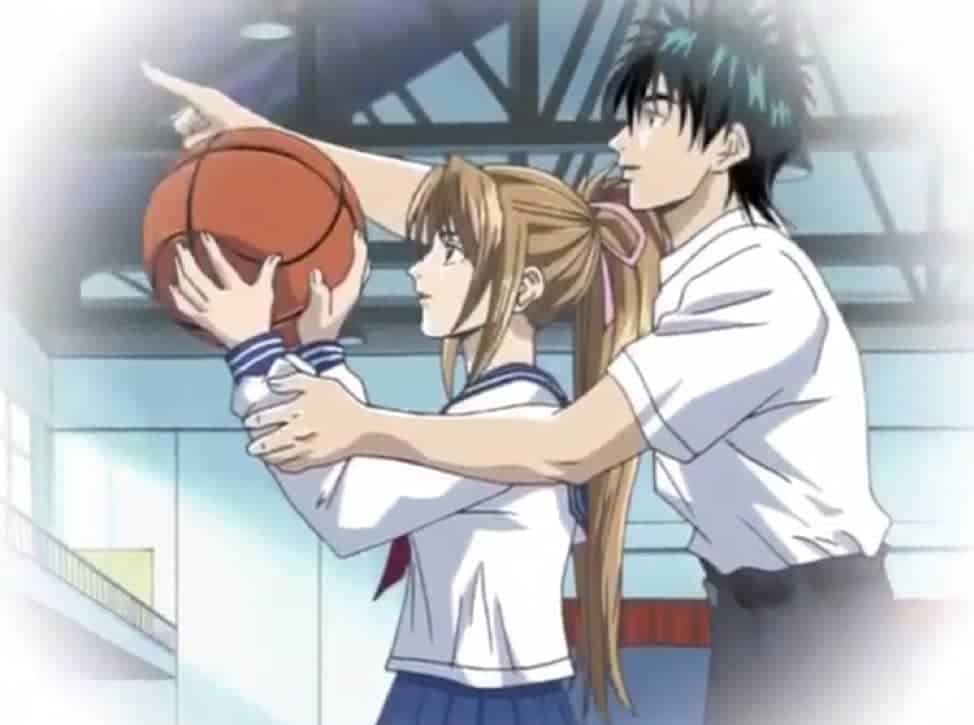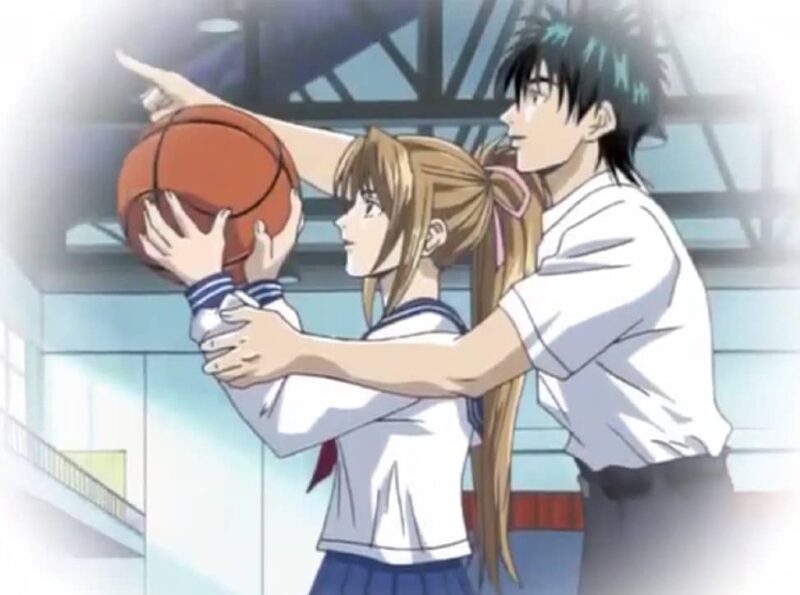 Number of Seasons: 1 (26 Episodes)
Genre: Sports, Drama, Tournament
Original Run: 2003 – 2003
Dear Boys, also known as Hoop Days, is a short but sweet anime that follows Aikawa Kazuhiko, a high school student who's also captain of a star basketball team. But when he moves to a new high school, things aren't exactly how he imagined.
It's up to him to form a new basketball team right from scratch, and he makes it his mission to take his team to the National Championships. It's a challenging journey that's going to take a lot of hard work, but one he's dedicated to seeing to the end.
Dear Boys only ran for 26 episodes throughout 2003, so you'll have no trouble blowing through it. The plot is concise and takes on a more dramatic route than some of the other animes in this list. In fact, there's very little comedy in the show.
It portrays the triumphs and downfalls of basketball in a realistic, relatable light. It's a must-watch for any passionate basketball fan.
4. Ahiru no Sora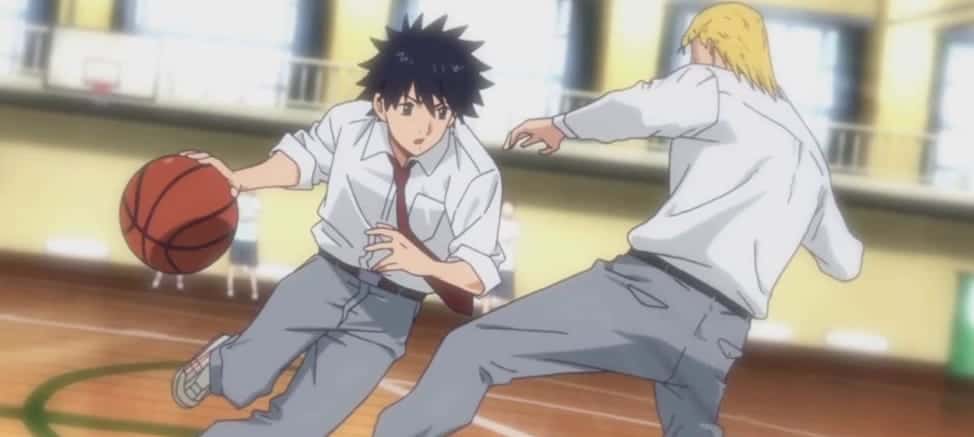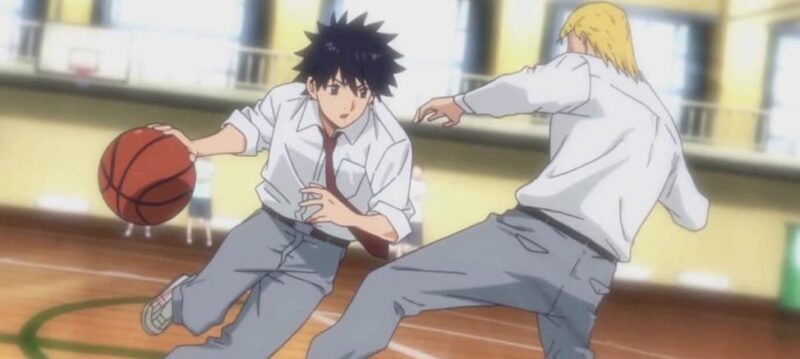 Number of Seasons: 1 (50 Episodes)
Genre: Sports, Drama, Comedy, School, Shounen
Original Run: 2019 –
A more recent anime about basketball is Ahiru no Sora. It revolves around Kurumatani Sora, a short but talented basketball player.
During middle school, his short stature held him back as he was unable to perform in official basketball games. However, his mother encouraged him to use his small size as an advantage.
With that advice in mind, Sora enters Kuzuryuu High School (Kzou Kou) to join the basketball team and participate in tournaments. Unfortunately, Sora finds that the basketball team is led by two rebellious brothers, Chiaki and Momoharu Hanazono, and their gang.
Their spark for basketball has burned out, but Sora is adamant to reignite their passion for the sport. He challenges the boys to a match, using his swift and agile movement to quickly defeat them. Impressed by Sora's passion and skills, the boys rediscover their love for basketball.
Sadly, the team's former past means they have to work harder than their opponents to achieve their goals, and they are severely penalized each time they make a mistake.
Ahiru No Sora currently has 25 episodes that all aired in 2019. Narrative wise, it's a little slow at first and can struggle with pacing. The anime's redeeming factor is its unforgettable cast of characters.
The show also makes a point to explain the rules of basketball regularly, which is helpful if you're new to playing ball.
5. Basquash!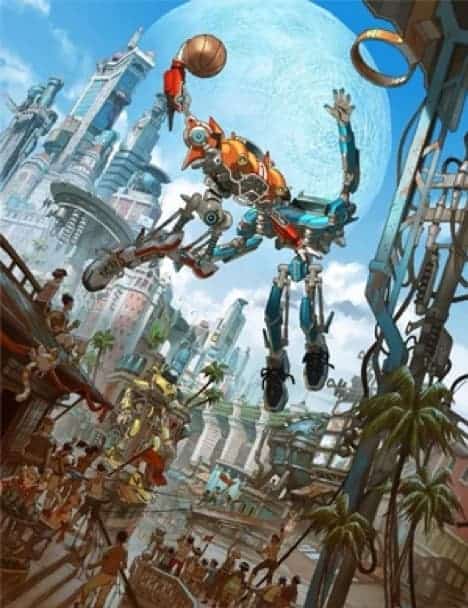 Number of Seasons: 1 (26 Episodes)
Genre: Sports, Sci-fi
Original Run: 2009 – 2009
What do you get when you mix giant mecha robots and basketball? Basquash! This anime series takes a unique spin on the popular sport as it involves huge mecha robots playing ball.
It takes place in "Earth Dash", a futuristic version of Earth. Human society is split between a highly advanced lunar society and that of the Earth's surface. In this world, a sport known as BFB (Big Foot Basketball) is extremely popular.
This style of basketball involves players riding mecha known as "Big Foot" around a huge arena. The anime's protagonist, Dan JD and his accomplices put their own twist on BFB, renaming it "Basquash". They go on a journey to leave their past failures behind and achieve their goals.
Even with its jovial concept, Basquash! makes basketball look even more thrilling and action-packed than in real life. If you're a fan of sci-fi, basketball, and mecha-boxing, Basquash! is definitely worth giving a go.
6. Buzzer Beater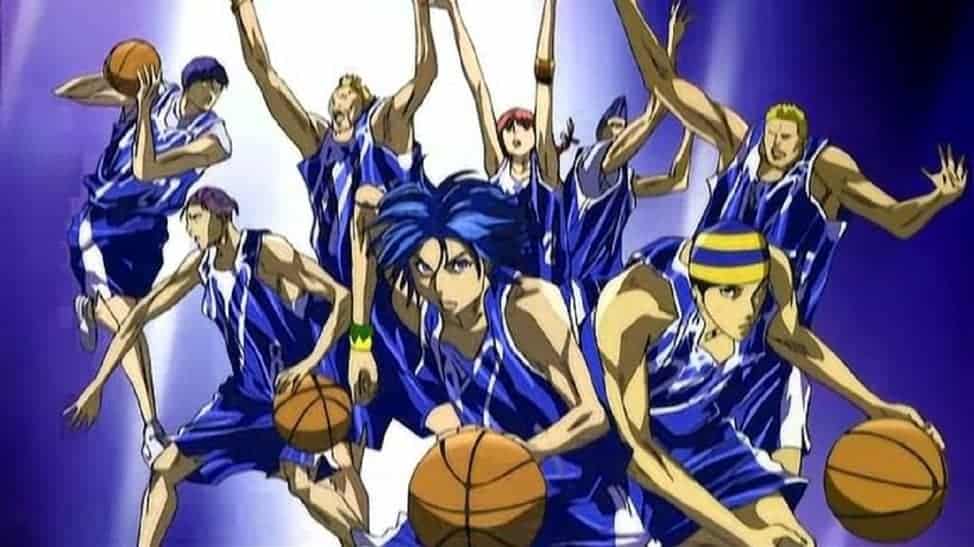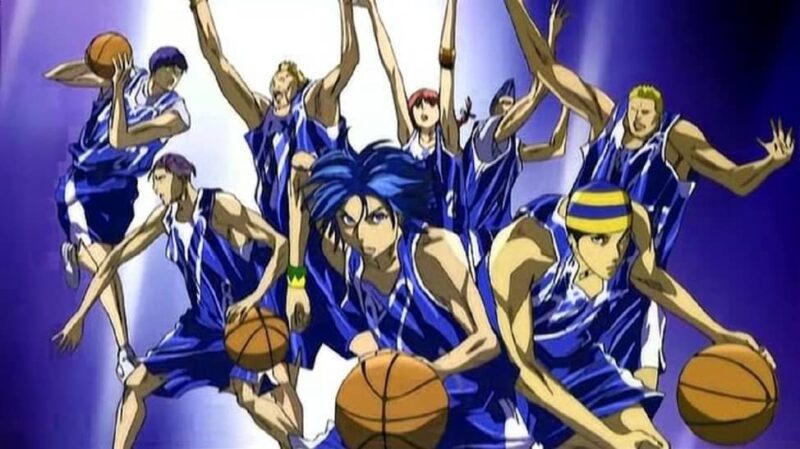 Number of Seasons: 1 (26 Episodes)
Genre: Sports, Sci-fi
Original Run: 2005 – 2007
Buzzer Beater is another basketball anime that's set in the future. It takes place in New York and focuses on a homeless boy called Hideyoshi. He uses his talent for basketball to hustle other kids.
Unexpectedly, he gets drafted to a pro-team to play ball against physically superior aliens. There are few human basketball players left, so it's up to Hideyoshi and his team to win back the title and show the aliens who the true basketball legends are.
Buzzer Beater ran from 2005 to 2007 and only has 26 episodes. The plot is reminiscent of Space Jam, so if you're a fan of that movie, you'll probably enjoy this show. While the animation is a little outdated, Buzzer Beater delivers well in both the humor and action department.
7. I'll/CKBC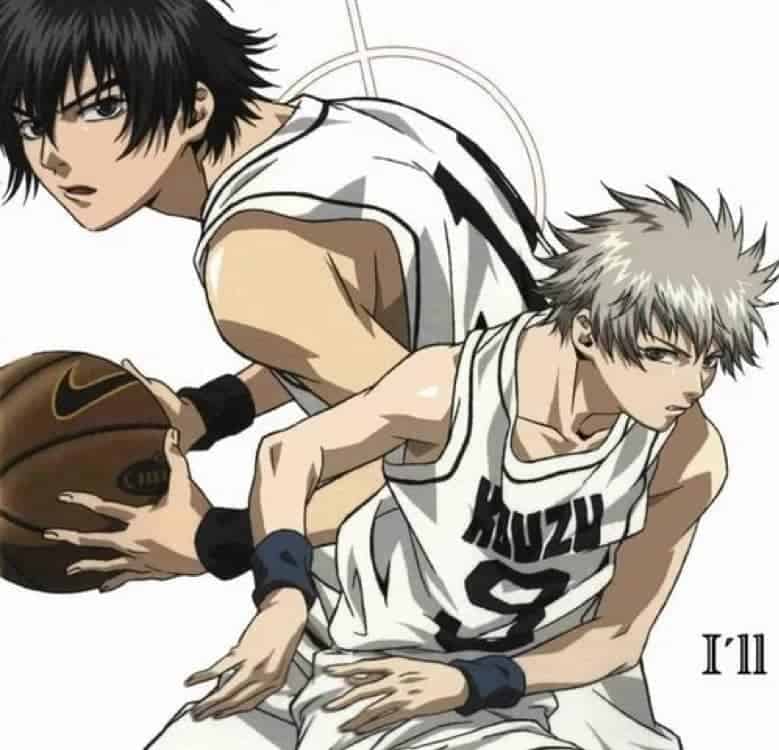 Number of Seasons: 1 (2 Episodes)
Genre: Sports
Original Run: 2002 – 2003
I'll/CKBC is a very short anime with only 2 episodes, but it's a great show to watch when you have an hour spare. It centers on two gifted high school basketball players, Tachibana and Hiiragi. They were once rivals, but when Hirragi transfers to Tachibana's school and basketball team, they must become teammates.
The pair's rivalry doesn't end there, especially when Hiiragi's family start pushing him to join a better basketball team. Over time, the duo realizes that they need to work together to win their big game.
I'll/CKBC makes use of flashbacks to delve into the main characters' personal struggles. As a result, the anime focuses more on character development than basketball, though there are still plenty of action scenes. The sport is simply used as a narrative device. If you're looking for a short but engaging basketball anime, I'll/CKBC is worth checking out.
8. Ro-Kyu-Bu!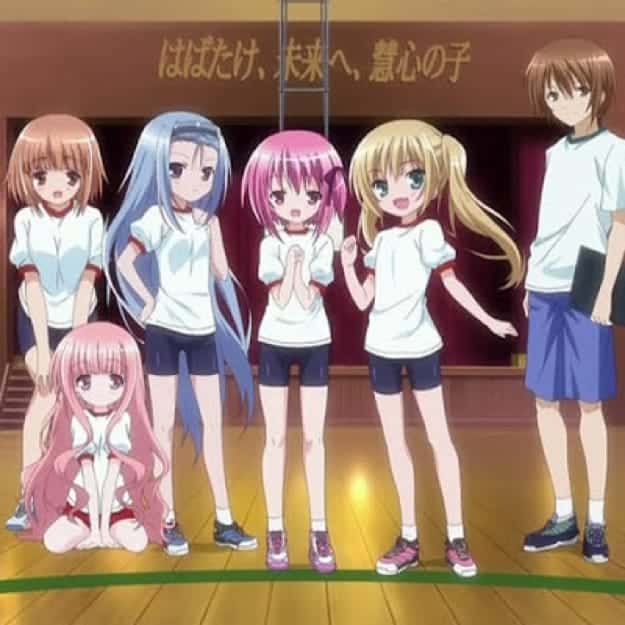 Number of Seasons: 2 (24 Episodes)
Genre: Sports, Comedy, Slice of life, Tournament
Original Run: 2011 – 2013
Ro-Kyu-Bu is pretty much your standard high school anime with some basketball thrown in. Compared to most of the other basketball anime in this list, Ro-Kyu-Bu! is a little silly and might not hit that basketball action spot you're after.
It revolves around a gifted basketball player, Subaru Hasegawa. His high school team is forced to dismantle, but rather than throw in the towel, he lends his basketball expertise to a team of young girls.
If you prefer a more serious approach to basketball, Ro-Kyu-Bu! might not appeal to you. That said, if you enjoy sports anime with a cutesy look and feel to them, then you can't go wrong with Ro-Kyu-Bu!
9. Barangay 143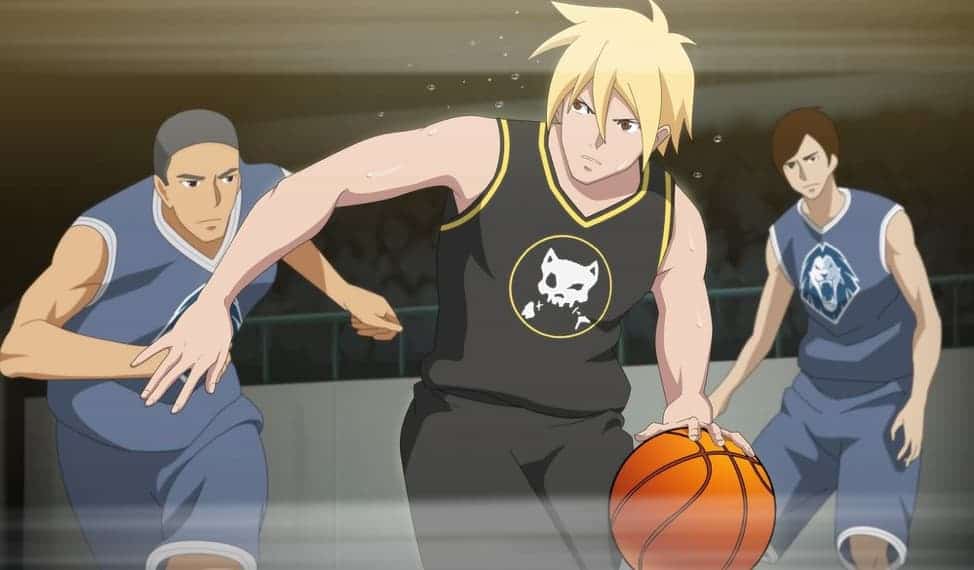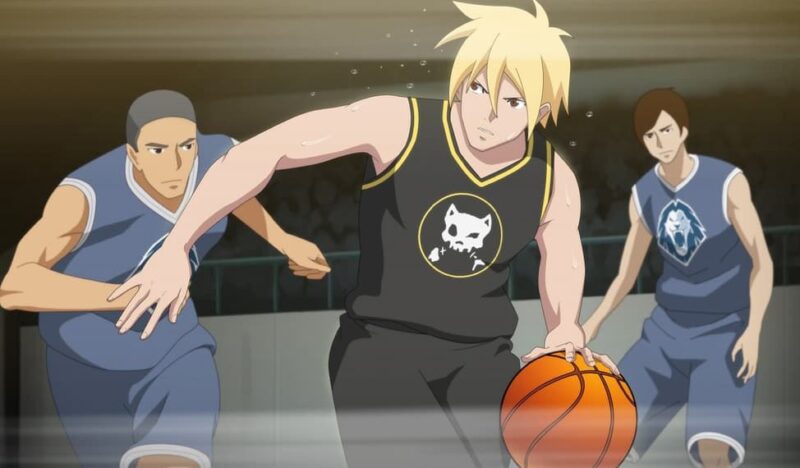 Number of Seasons: 2 (26 Episodes)
Genre: Sports, Drama
Original Run: 2018 – 2021
Barangay 143 is a coming of age story that revolves around a young man called Bren Park. He used to play for a Korean basketball team but quit the sport after losing his family in a tragic accident.
He later comes to learn that his biological father is another man, so he goes off to search for him. On his journey, he joins a local basketball team, the Puzakals of Barangay 143.
Barangay 143 currently has 2 seasons that aired from 2018 to 2021. Its plot focuses on love and family, but there's still a great deal of basketball action to keep you engaged.
10. Dash! Kappei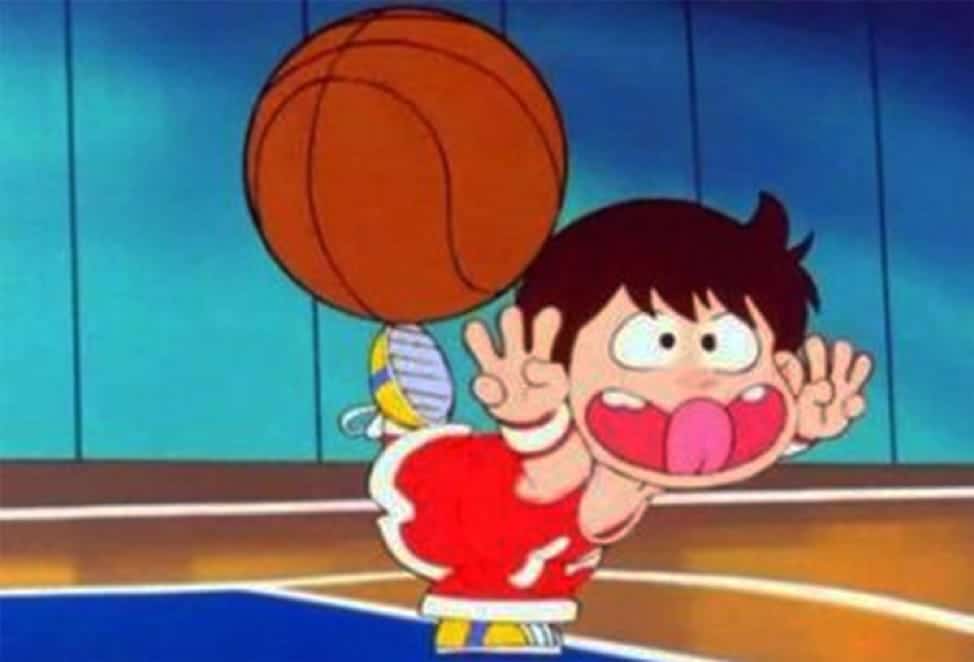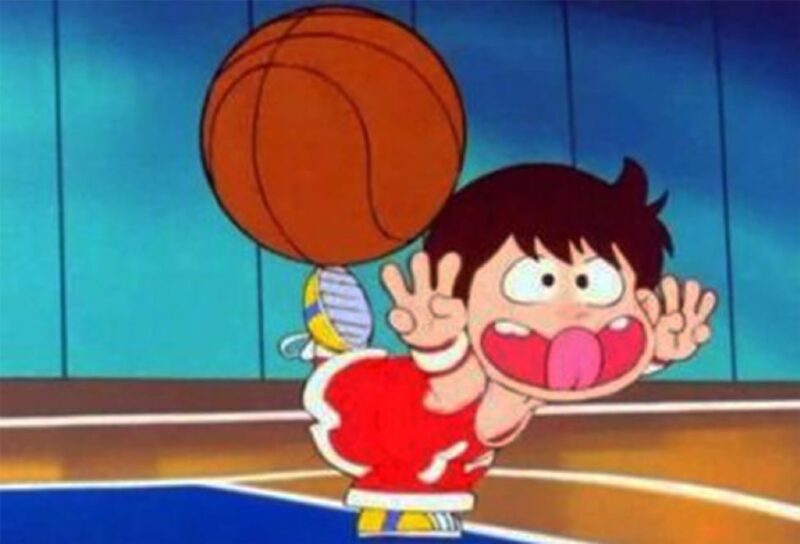 Number of Seasons: 1 (65 Episodes)
Genre: Sports, Comedy, Shounen
Original Run: 1981 – 1982
The last best basketball anime is none other than Dash! Kappei. This light-hearted anime is about a high school student named Kappei Sakamoto. Despite being incredibly short, he excels at every sport he plays, including basketball.
He also has a bizarre obsession with white undergarments, which pops up frequently throughout the series. Kappei joins his high school's basketball team when he finds out that the team's female coach, Coach Natsu, wears such attire.
Kappei soon meets Akane Aki, an athletic girl who he's set on winning over. There are a lot of strange but humorous storylines throughout the Dash! Kappei, including a rivalry between Kappei and a talking dog.
Dash! Kappei is a light-hearted and playful anime that doesn't take itself too seriously. If you're after a fun and comedic basketball anime that's easy to follow, it's definitely one to add to your watch list.
Final Words
If you're a fan of basketball and anime, why not get the best of both worlds and watch a basketball anime? The 10 shows above are some of the best basketball anime series to get stuck into after a busy day.
So, whether you prefer shows with a bit of drama, action, sci-fi, or humor, one of the anime shows on this list will have you covered!