Unlike the earlier years, drafting high school students into the NBA has become more prevalent. Although early drafting is an unadvisable practice, it has proven to be effective for some draftees over the years.
A large number of NBA high school draftees have scaled through the supposed turmoils of early drafting. You might be familiar with some of them or even idolize them.
This post will reveal the top ten NBA players who never went to college and an extra ten-man list of honorable mentions. Finally, the last section of this post will give a well-detailed write-up about NBA's current rule on high school draftees.
Top 12 NBA Players Who Never Went To College
This section will reveal the top ten NBA players who skipped college and turned out great. Let's find out their achievements and other notable information.
1. Kobe Bryant
Kobe Bryant was a professional American basketball player, born on August 23, 1978. He spent twenty years playing for the Los Angeles Lakers team in the NBA. Sadly, he and his daughter died in an helicopter crash barely four years after this retirement.
RIP Kobe:

Kobe Bryant, famously regarded as one of the greatest basketballers of all time, started in his hometown school, Lower Merion. As a young basketballer in Lower Merion, he got drafted into the NBA in 1996. Young Kobe was selected by the Charlotte Hornets in round one and was the thirteenth overall pick.
The "Black Mamba," as he would soon be called, played basketball professionally between 1996 and 2016. And as a shooting guard, he won five NBA championships, two Finals MVP, 2008 Most Valuable Player, four All-Star game MVP, and many more accolades. An interesting fact about the 6"6 basketballing machine is that he was the first-ever guard to get drafted straight from high school.
He destroyed the Raptors in 2006 by dropping 81 points on the night. This was the second highest score for any player in a single game (Wilt Chamberlain was no. 1 after scoring 100 points 1962). Kobe was also the oldest player to score 60 points in an NBA game at age 37 years and 234 days.
Even in the afterlife, Kobe Bryant's intense work ethics and perseverance serve as motivating factors for millions of fans all over the world. He was just as hardworking off the court, and as an executive producer, he won an oscar in 2018 for the Best Animated Short Film, Dear Basketball – a movie based on his poem.
The secret of his success:

"Do you know what Los Angeles looks like at 4 o'clock in the morning? It is still in the dark at 4 o'clock, but I had already gotten up by then and was walking in the dark streets. The days passed and the darkness did not disappear. More than 10 years passed and the darkness in the streets of Los Angeles was still there at 4AM, but I had become a basketball player with strong muscles, excellent physical fitness, strength and a high field goal percentage."
No doubt, the Black Mamba lives on in the hearts of NBA fans.
2. Kevin Garnett
Kevin Garnett is a former American professional basketball player, born on May 19, 1976. This basketballer is famous for his defensive ability, versatility, and intensity when playing. Kevin Garnett is undeniably one of the most extraordinary power forwards in basketball history.
Kevin Garnett went to Mauldin High School in South Carolina and Farragut Academy in Chicago, Illinois. In 1995, the Minnesota Timberwolves selected Kevin Garnett as an NBA draftee in round one as the fifth overall pick. After getting picked, Kevin Garnett automatically became the first NBA drafted player directly from high school in twenty years.
Kevin Garnett gets remembered notably for his several achievements as a basketballer. He won the 2008 NBA Championship, the 2004 Most Valuable Player, 2003 All-Star Game MVP, the 2008 Defensive Player of the Year, and many more. Till today, Kevin Garnett holds the record for being the all-time leader in assists for Timberwolves.
3. LeBron James
LeBron Raymond James Sr. is an American-born professional basketball player, born on December 30, 1984. In terms of basketball greatness, LeBron James is often likened to Michael Jordan as one of the greatest players of all time. Currently, LeBron James is a player for the Los Angeles Lakers and has also played for the Cleveland Cavaliers and Miami Heat.
Having schooled in St. Vincent- St. Mary, LeBron James got selected by the Cleveland Cavaliers in 2003 among the first round of draftees as the overall number one pick. He is the only player in NBA history to have won championships with three different franchises as the Finals MVP.
In addition to his many basketballing achievements, LeBron James is a four-time NBA Champion, Finals MVP, and Most Valuable Player. He also has seventeen NBA All-Star appearances, three Game MVPs, the 2004 Rookie of the Year, and many more. Many people don't know this about LeBron James, but his basketball journey was almost cut short due to a broken wrist in high school.
4. Tracy McGrady
Tracy McGrady is a famous American professional basketball player under the NBA, born on May 24, 1979. Tracy McGrady is renowned for his performance as a shooting guard and small forward for different teams. His professional basketball career started as far back as 1997 when he played for the Toronto Raptors.
Tracy McGrady schooled at Auburndale in Florida and Mount Zion Christian Academy in North Carolina. In 1997, the Toronto Raptors selected him as a 1st round draftee – ninth overall pick. Many years later, he received an induction into the 2017 Naismith Memorial Basketball classes' Hall of Fame.
In 2004, Tracy shocked the world by scoring 13 points in 35 seconds to help his team, Houston Rockets defeat Spurs.
Tracy McGrady is a seven-time All-Star, two-time scoring champion, and one-time MVP. Additionally, in 1997, he won the Mr. Basketball USA medal. He averaged 30+ points per game throughout his playing career.
5. Jermaine O'Neil
Born on October 13, 1978, Jermaine O'Neil is one of the most successful center-power forwards in the game. His professional basketball career started in 1996 and lasted until 2014.
Jermaine O'Neil went to Eau Claire High School in Columbia, South Carolina. In 1996, he became Portman Trail Blazers' draft selection. The team selected him in round one as the seventh pick. Additionally, Jermaine O'Neil is also famous for being the youngest player to ever play in an NBA game – he was eighteen at the time.
Throughout his basketball career, he was a six-time NBA All-Star and two-time Third Team winner. In 2002, he won the NBA Most Improved Player. He also claimed 1996 South Carolina's Mr. Basketball and many more achievements. Unlike what you would expect, Jermaine O'Neil owns a recording studio in Atlanta, Bogota Entertainment.
6. Rashard Lewis
Rashard's rise to stardom in the NBA started after becoming a consistent scorer with the Seattle SuperSonics. He is famous for his two prominent basketballing positions, the small and the power forward.
Born on August 8, 1979, the American basketballer spent his High School days at Alief Elsik in Houston, Texas, where he got drafted into the NBA. In 1998, Rashard Lewis got selected by the Seattle SuperSonics in the second-round draft as the thirty-second overall pick. Notably, Rashard Lewis is famous for playing for the Washington Wizards.
While Rashard was an NBA player, he had some significant achievements at the time. He won the 2013 NBA champion, the 1998 Mr. Basketball USA, 1998 Texas Mr. Basketball, a two-time All-Star winner, and other achievements. Rashard Lewis was a significant helper for the Miami Heat after scoring the crucial points that resulted in their arrival at the NBA finals.
7. Tyson Chandler
Tyson Cleotis Chandler is a professional American basketball player born on October 2, 1982. Tyson currently plays as an unrestricted free agent, and his last NBA game was for the Houston Rockets. Tyson is famous for this center-playing position in different teams, especially the New York Knicks.
Unknown to many, Tyson Chandler was for a while homeless and used that zeal to fuel his game.
He studied at the Dominguez High School in Compton, California. And in 2001, he became the second pick for the entire draft, thanks to the LA Clippers. Since the onset of his professional career in 2001, he has won and received several awards and achievements.
This super-tall basketball player won the 2011 NBA Championship, 2013 All-Star selection, 2012 Defensive Player of the Year, two-time All-Defensive Second Team, and several other awards.
8. Amar'e Stoudemire
Amar'e Carsares Stoudemire is an American-Israeli basketball player and coach, born on the 16th of November, 1982. Amar'e serves as the development assistant in the Brooklyn Nets of the NBA. Standing at 6"10 and weighing about 245 lbs, he had the physique of a superstar NBA player.
Amar'e Stoudemire studied at three different High Schools, namely, Lake Wales in Florida, Mount Zion Christian Academy in North Carolina, and Cypress Creek in Orlando, Florida. In 2002, Amar'e Stoudemire got selected by the Phoenix Suns in round one as the ninth overall draftee pick.
From 2002, Amar'e has received various notable awards and achievements. Some of these achievements include six-time NBA All-Star, two-time Israeli Basketball Premier League Champion. Also, he won the 2020 Finals MVP in the Israeli Basketball Premier League and NBA Rookie of the Year for 2003. Notably, in 2015, Amar'e Stoudemire became the seventh highest-paid player in the league.
9. Dwight Howard
Professional American basketball player Dwight David Howard was born on December 8, 1985. He plays as a center for the Philadelphia 76ers in the NBA. Dwight stands tall at 6"10 and weighs about 265 lbs.
He schooled at the Southwest Atlanta Christian Academy (SACA) in Atlanta, Georgia. Through his schooling there, Dwight Howard got selected by the Orlando Magic in 2004 when he was drafted into NBA in round one as the first overall pick. From the beginning of his career, Dwight has received numerous achievements.
In 2020, he won the NBA Championship with the LA Lakers. He is an eight-time All-Star, five-time First Team, and three-time Defensive Player of the Year. Additionally, he was 2005's NBA Rookie First Team and 2008 Slam Dunk Contest Champion. Notably, Dwight is the youngest NBA to achieve 1,000 rebounds, and he currently holds the position at 9,000.
10. Andrew Bynum
Born on October 27, 1987, American basketballer Andrew Bynum makes it as the 10th player on our list. A large percentage of his basketball career was as a center for LA Lakers. The seven feet giant came from Plainsboro Township, New Jersey.
Andrew Bynum schooled at the St. Joseph High School in Metuchen, New Jersey. In 2005, the Los Angeles Lakers selected Andrew Bynum as a draftee in round one (tenth overall pick). Throughout the years, he played for the L.A. Lakers, Cleveland Cavaliers, and Indiana Pacers.
Like many other basketball players before him, Andrew Bynum won several awards and achievements. Andrew Bynum is a two-time NBA Champion, 2013 All-Star, and 2005's McDonald's All-American winner.
11. Jalen Green
Jalen Green is one of the fastest rising talents that you should definitely keep your eyes on for the 2021-2022 season. Born on February 9, 2002, this 6ft-6inches guard of Filipino descent has been drawing interest since his early days playing in San Joaquin Memorial High School in Fresno.
In the 2020 recruiting class, he was the number one shooting guard and already received several offers from NCAA Division I basketball programs before he was 15 years. He chose the NBA G League Ignite signing a $600,000 contract and forgoing college football.
During the 2021 NBA Draft on July 29th, 2021, he was the overall second choice by the Houston Rockets, starting his NBA career. Even though it doesn't seem like he has achieved much, he still has a long, promising career ahead of him.
12. Lamelo Ball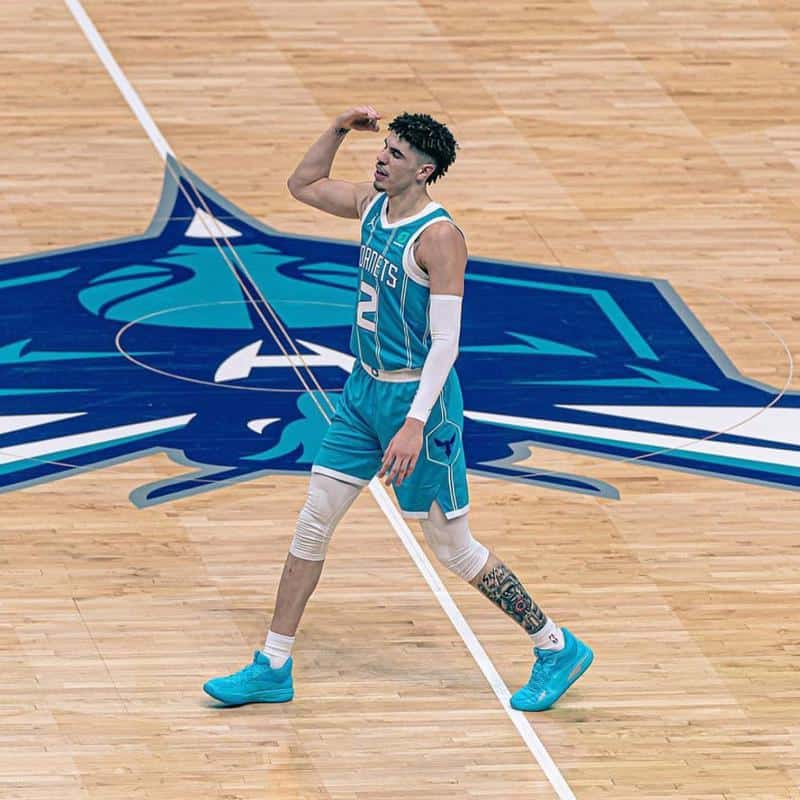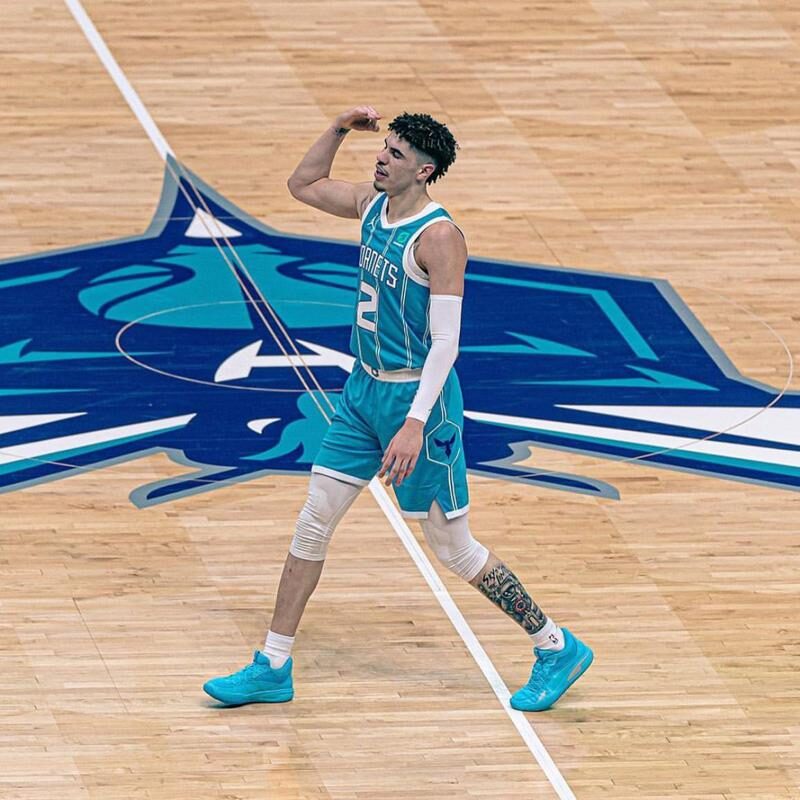 Born on August 22, 2001, Lamelo Ball is an American basketball player for the Charlotte Hornets of the NBA. At the age of 15, he scored an average of 26.7 points per game in the 2016-2017 season playing as a Point Guard.
He became a regular face in the media when he scored 92 points in one game on February 2017 for his school Chino Hills against Los Osos. It is the second-best all-time performance by any player in the California High School basketball championship.
His repeated long three-pointer attempts in games have led to favorable comparisons with Steph Curry. He comes from a family of basketball and his siblings have seen considerable media attention since their high school days. In the Hornets 21-22 season opener, he matched up to his career high seven three-pointers and hit 31 points, 9 rebounds and 7 assists leading to a 123-122 win on the Indiana Pacers.
Honorable Mentions: Other Great Players Who Didn't Go To College
Here's a table list of other notable players who missed out on college. Find out their full names, draft teams, years, pick ranks, high schools, and major achievements.
| | | | | | | | |
| --- | --- | --- | --- | --- | --- | --- | --- |
| S/N | NAMES | DRAFT TEAM | YEAR | ROUND | PICK | HIGH SCHOOL | MAJOR ACHIEVEMENT |
| 11 | Darryl Dawkins | Philadelphia 76ers | 1975 | 1 | 5 | Maynard Evans High School | 2x Italian All-Star Game (1991, 1992) |
| 12 | Bill Willougby | Atlanta Hawks | 1975 | 2 | 19 | Dwight Morrow High School | First-team Parade All-American |
| 13 | Al Harrington | Indiana Pacers | 1998 | 1 | 25 | St. Patrick High School | Naismith Prep Player of the Year (1998) |
| 14 | Korleone Young | Detroit Pistons | 1998 | 2 | 40 | Hargrave Military Academy | CBA 2001 Block Leader |
| 15 | Jonathan Bender | Toronto Raptors | 1999 | 1 | 5 | Picayune Memorial High School | Mr. Basketball USA (1999) |
| 16 | Leon Smith | Dallas Mavericks | 1999 | 1 | 29 | Martin Luther King High School | CBA 2004 Rebounding Leader |
| 17 | Darius Miles | Los Angeles Clippers | 2000 | 1 | 3 | East St. Louis High School | 2001 NBA All-Rookie of the Year |
| 18 | DeShawn Steven | Utah Jazz | 2000 | 1 | 23 | Washington Union High School | NBA Champion (2001) |
| 19 | Kwame Brown | Washington Wizards | 2001 | 1 | 1 | Glynn Academy | Mr. Georgia Basketball (2001) |
| 20 | Eddy Curry | Chicago Bulls | 2001 | 1 | 4 | Thornwood High School | NBA Champion (2012) |
NBA Rule On Highschool Draftees
The rule regarding high school students getting drafted into the NBA saw a change in 2006. Before 2006, the age limit for students to join the NBA was considerably low, resulting in the drafting of many famous players. However, due to the low age limit, the NBA saw a high influx of high school students trying to get into the game – causing controversies.
Although there was a lot of back and forth disagreement between existing players and the NBA, they reached an agreement in 2005. This mutual understanding between the NBA and its player's union formed the Collective Bargaining Agreement (CBA).
In 2005, David Stern, the NBA commissioner, increased the age limit for drafting to twenty. However, it wasn't an agreement until 2006, when the age limit became nineteen. The commissioner claimed the increased age limit was because many misguided high school students saw the NBA as a sure path to financial security and fame.
The new rule regarding high school affects the number of students getting drafted per year. The new rule states that;
All drafted players are to be at least nineteen years old during the draft calendar year. Meaning, the player must have been nineteen before or during the draft year.
Non-international players must have been at least one year removed from the graduation of the high school class. This is the "one and done" rule.
This new 2006 draft rule aimed to curb the high number of high school students swarming the NBA. Additionally, the player union and NBA deem it reasonable to allow students to graduate high school or reach a certain age before playing professional basketball.
Final Words
Some of the mid-20th-century basketball players were famous for skipping college due to the frequent NBA drafting. It turned out well for some of them but not so for all.
Either way, there's no set path to NBA stardom. The most important ingredient remains talent, hard work, and perseverance. We'll see if the NBA tweaks their rules again in the future.