One of the most common forms of signing other players for NBA teams is the 10-day contract. You will see the openings for 10-day contracts, usually around the second half of the season when teams look to improve their rosters and strength.
There are many facts to know about 10-day contracts, and getting this information can sometimes be challenging. We've gathered all the relevant information you need to know about 10-day contracts on this page so you can have a one-stop shop for resources relating to 10-day contracts.
Continue reading to find out all you need to know about 10-day contracts. This includes salaries, 10-day contracts, and some examples of players on 10-day contracts now or in the past.
How Does an NBA 10-day Contract Work?
On January 5, during every NBA season, teams in the league can sign players on 10-day contracts, giving them access to temporary help from players without committing. 10-day contracts last for either ten days or three regular-season games, depending on which is longer. The team will pay the player a prorated minimum share, but they can always negotiate the salary based on experience and skill.
If the team doesn't play up to 3 games in ten days, they can extend the contract to cover that period and adjust the prorated salary appropriately. This rarely happens because of the busy nature of the NBA, except it is during the All-Star Weekend. Teams can sign two 10-day contracts, but they have to commit for the rest of the season after the second one expires or move on. These two 10-day contracts can be back-to-back, or there may be a gap between them.
NBA teams have no obligation to keep players for the entire 10-day deal, but the teams guarantee the salary for the duration, and the cap hit stays on the team's payroll. The number of 10-day contracts an NBA team can use at any given time directly relates to the number of standard contracts on the team's payroll. Teams with 15 players (the complete roster) can sign three 10-day contracts, while teams with fewer traditional deal players can sign more 10-day deals.
You will find that 10-day contracts are popular in the second half of the NBA season because teams will be looking to increase their roster and add future rotation pieces.
Why Does NBA Have 10-Day Contracts?
Players in the NBA can sign players on 10-day contracts for numerous reasons. One of the most common is injuries. Many teams struggle with injuries, especially as they enter decisive phases in the league, and they need to round up their teams to replace players that are unable to play. Some players get burnt out as the season progresses and cannot keep up with the same tensions. 10-day contracts are a quick fix to overcome issues along the way, meet minimum roster requirements, and keep the team going.
Another reason why teams sign 10-day contracts are the potential for long-term signing. Sometimes, players on 10-day contracts can prove themselves and show that they're valuable additions to the teams. In cases like this, the team can easily convert the player with a permanent contract. So, 10-day contracts are a way to test the ability and compatibility of players before committing to make them a part of your team.
What Happens After 10-Day Contract NBA
After the 10-day contracts of these players expire, the team has to make a choice. They can choose to keep the player for a second ten-day contract, release them or buy them for the remaining of the season. Sometimes, the team's decision depends on the player's performance during their run. A team can even decide to release the player before the deal expires, but they still have to pay their agreed-upon salary.
What is the Difference Between a 10-Day Contract and a Hardship Contract?
It is not uncommon for people to confuse hardship contracts with 10-day contracts, as we've seen before. With standard 10-day contracts, players can only sign with the same team twice, while they have more than two opportunities with hardship deals.
Another way they differ is the availability of additional spots on a roster of the teams in question. With 10-day standard contracts, you should have only one spot in a 15-man roster. However, there is an exception to this when the NBA gives the teams a hardship exception where they can go ahead to add more players.
In terms of salaries, they also differ significantly. While with standard 10-day contracts, the salary will count against the team's salary cap, this is not so with hardship 10-day deals.
What is the 10-day Contract Salary?
If players sign a 10-day contract with NBA teams, they get a salary that is usually more than the established minimum salary in the league. A simple method they use to calculate what a player receives depends on the length of the season. For example, the 2020/2021 season is 174 days long, so they divide a player's minimum salary by 174 to get the value of the daily salary. They then multiply the daily wage by 10 to get the compensation for a 10-day contract.
The major exceptions to the salary of a 10-day contract are the player's experience and, in particular, years spent in the NBA. Rookies and veterans do not fall in the same category, and their pay scale is also different. A rookie that just started in the NBA might not make up to $1 million, but veterans with a minimum of 10 years in service can makeover #2.5 million.
Also Read: How Do NBA Players Get Paid?
Some of the Best 10-day Contract Players
Just because the players are on 10-day contracts doesn't mean they are not good. The NBA has seen some notable players on 10-day contracts that are excellent. Check out some of them below:
Seth Curry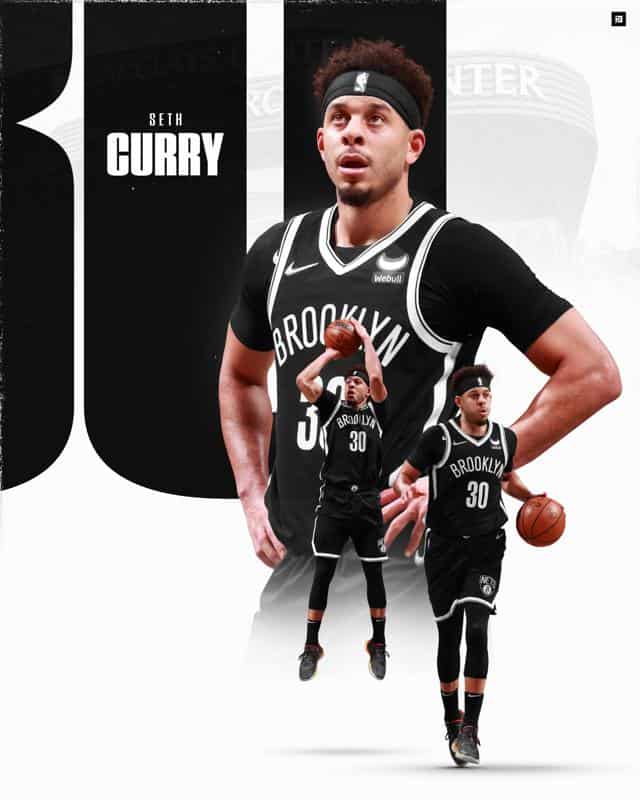 You might recognize his name from his father and brother, but this less popular Curry has made a name for himself on the court. He is a G-League leading scorer that sometimes seems to struggle on the defensive end of the court and doesn't have top levels of athleticism. Notably, he was an improved distributor in the 2014-2015 season with the Erie Bayhawks, and his shooting stands out on the team.
He has played only two NBA games with the Cleveland cavaliers and another with Memphis Grizzlies, both on 10-day contracts. He currently plays for the Brooklyn Nets earning an estimated salary of $8,207,518.
His stats at the Brooklyn Nets have been impressive since his first game at the Brooklyn Nets where he led the team to victory scoring 23 points and ending their 11-game losing streak. His stats are 3P% – 46.8, FGA – 11.1, FGM – 5.5.
Hassan Whiteside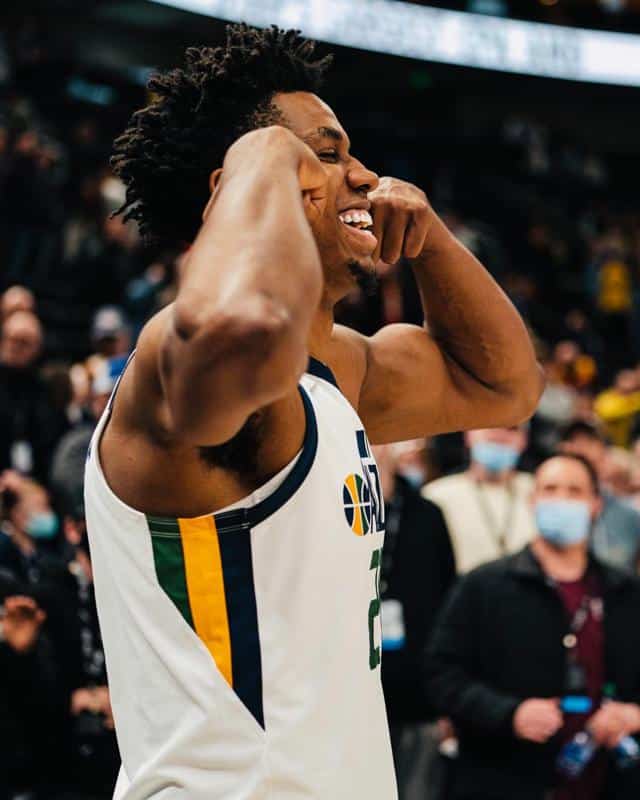 Hassan's story is a classic rise to stardom in professional sports. He got into the NBA fresh from a collegiate season at Marshall. His talent showed on the court but got dwarfed by his inexperience. Some might say his ego also played a part in his slip to the 33rd pick in the 2012 NBA draft. After a series of bad games, he played in the G-League and Lebanon, China. Everyone just assumed his NBA days were over.
Soon after his performance at Whiteside, Miami Heat was desperate for injuries and brought him along with other players on 10-day deals. He played excellently and exceeded expectations there, getting him a contract for the rest of the season, and has made efforts to improve consistently since.
He had an amazing 4-year contract with Miami Heat totaling about $98,419,538. He has made a name for himself in the history books of Miami Heats, getting 25 rebounds in the game against Lakers making it the second-highest single-game rebounding total in franchise history.
Chuck Hayes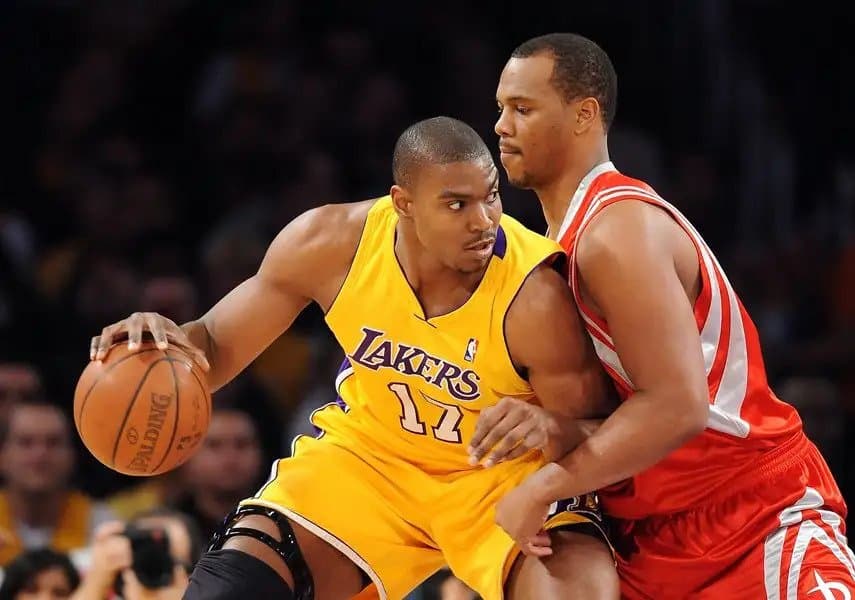 Chuck Hayes is one of those players that stand out among the rest at first glance. He stands at 6"6 and weighs about 240 lb. Even though he did not get drafted in the 2005 NBA draft, the Houston Rockets signed him before the 2005 – 2006 season.
He signed a 10-day contract with the Houston Rockets and he got a contract that extended to the end of the season. In 2010-2011 with Houston Rockets, he averaged 8.1 rebounds and 7.9 points in 28.1 minutes per game.
What makes Chuck Hayes an amazing player is his impressive style of play that he has perfected to the best of his abilities. He would rather give up the ball on offense than risk losing possession of the ball. Also, Vorped graph showed that he took 87.8% of his shots from inside the key in 2012, by far the most efficient spot for a player of his skill level.
His bulky body along with his physical method of play makes him an excellent defensive player. He signed a cushy 4-year contract worth $22,417,500 with the Sacramento Kings in 2011.
10-Day Contract Player 2022
Isiah Thomas
One of the most notable players on 10-day contracts is Isiah Thomas. He recently signed a 10-day contract with the Charlotte Hornets worth $175,668. However, this is not his first short-term stint.
He started with a promising career with Sacramento before moving from Phoenix to the Celtics in 2014, where he had wanted to settle. His time in Boston saw him get an All-NBA nod and an All-Star team in only three seasons. Soon after that, he started dealing with injuries and was traded from Boston to Cleveland in the Kyrie Irving deal. Since then has played for six teams in the last four seasons.
Isiah Thomas's notable runs of 10-day contracts in this season started when he signed the first deal with the Los Angeles Lakers, getting some decent statistics during his run. Some notable stats include scoring 19 and 13 points in 2 games consecutively. However, that didn't earn him a full roster spot. Later he had a stint with the Mavericks, but that doesn't look like it will give him a full-time spot.
Lance Stephenson
The Indiana Pacers selected Lance Stephenson in the second round of the 2010 draft. However, his debut wasn't till February 2011 in a loss to the Phoenix suns. After the 2013-2014 season, the Pacers gave him a 5-year $44 million contract, but he refused it and instead decided to test the market believing his worth to be higher. He landed at the Charlotte Hornets on a $27 million, three-year contract.
Lance Stephenson is most known for his fierce competitiveness and antics on the court. Amazingly, he signed a fourth 10-day contract with the Indiana Pacers. Under regular conditions, the highest number of 10-day contracts a team can sign a player is two. However, the first two 10-day contracts were under the hardship exception.
Also Read: What is the NBA Veteran Minimum Salary?
Conclusion
Now you know everything about 10-day contracts. They are an excellent way to get a full-time contract at an NBA team; however, as you might expect, the competition can be pretty fierce. A rookie getting a 10-day contract is a chance to prove themselves why they will be invaluable members of the team.